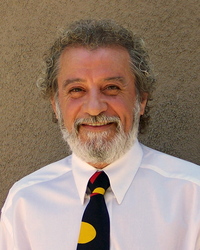 THE Agent to call! Abraham hears your words. His web site is easy to use. . Navigating the ins and outs of real estate has become fun again
La Quinta, CA (PRWEB) February 17, 2011
Abraham Baghbodorian, realtor with Tarbell, Realtors in La Quinta, CA, who introduced his IDX Broker powered epalmspringsrealestate.com in mid 2010, just expanded the Advanced Search parameters. The site, which is updated daily from the MLS/IDX exchange, has since become the fastest growing desert area MLS portal for Palm Springs and the Coachella Valley's real estate listings and search.
"My goal with the site was two-fold. I wanted to provide detailed listing information and search tools to local homeowners and real estate buyers in and around Palm Springs and the Coachella Valley," Baghbodorian said. "I also wanted to provide a real estate portal for international visitors looking to buy vacation homes in Palm Springs which happens to be a very popular winter destination for people from the USA and around the world, especially Canada and Europe."
Badhbodorian joined Tarbell, Realtors at the height of the real estate bust and quickly became aware of the challenges and opportunities in the Palm Springs real estate market. He said that home sellers and home buyers in the area were scrambling to find inforationt about the value of homes on their street and in their neighborhood, and how the value of their property would be affected, and the available resources online were limited and general.
"I believe that I accomplished both of my goals due to the response the site has received," Baghbodorian said. "The data shows that the average visitor to my site stays 82% longer, views 500% more pages and comes back 39% more frequently than other real estate sites. I get regular calls from visitors thanking me for making it so easy to find properties and information on the site. And now with the expanded Advanced Search parameters, a visitor can customize search to render listings based on specific criteria, such as only foreclosed properties or short sales, in any given Desert city in addition to the size and general search criteria."
Visitors can find homes by city, subdivision or community in each of the nine desert cities. The properties are broken down by luxury homes, condos, houses and by price range. Listings can also be found for retirement communities, foreclosed properties, properties for rent and or country club properties. The search parameters can be even more specific and personalized . For example:
Visitor A is looking for luxury home, in a golf course community with a pool for a price of $1,000,000 to $1,250,000 in Indian Wells. First, Visitor A would chose from the menu the Indian Wells Luxury homes page, where he/she can chose to look at homes from the list of communities and/or country clubs listed on the page , or can chose to look at the properties by the price. To narrow the search, Visitor A would click modify to customize the search, to see listings by the number of bedrooms, pool homes, golf course development, lot size, view, or can select to display only foreclosed properties, short sales, or exclude them from the search. A customized page will display all of the listings.
About ePalmSpringsRealEstate.com
ePalmSpringsRealEstate.com has become the real estate site of choice for home buyers who are in the exploration and serious stages of search. While other sites simply offer listings, ePalmSpringsRealEstate.com brings the extensive details to online real estate search.
Contact:
Abraham Baghbodorian, ePRO, SFR
760-600-6187
818-903-7641
Tarbell, Realtors
47100 Washington St. Ste 101
La Quinta, CA 92253
DRE License: 0185361
http://www.ePalmSpringsRealEstate.com
# # #