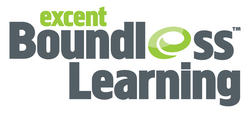 "Supporting co-teaching initiatives through professional development is a component of Excent's commitment to providing comprehensive special ed services to districts and schools,"
Roswell, GA (PRWEB) February 1, 2011
Excent, the industry leader in special education resources for students, educators, and administrators, launches Excent Boundless Learning, a co-teaching professional development program featuring classes, webinars and activities. The program, created by Johns Hopkins University Center for Technology in Education (CTE), is available to educators immediately.
Co-teaching is an initiative that pairs special education and general education instructors to teach side by side in classes of students across all tiers of intervention. This practice is highly successful for integrating special and general education students.
"Supporting co-teaching initiatives through professional development is a component of Excent's commitment to providing comprehensive special ed services to districts and schools," said David Craig, Excent's president.
Excent Boundless Learning provides teachers with the knowledge and skills necessary for transitioning special education students into general classrooms with the goal of lowering costs and increasing graduation rates. The program consists of two phases completed in pairs. Each phase of eight to ten weeks long and features online learning events, professional development boosters, and webinars. Excent Boundless Learning also offers an online suite of tools for educators to custom reports to provide greater opportunities to students with special needs.
About Excent®
For 18 years Excent has been the leading provider of special education software for students, teachers, and administrators. Excent provides software that empowers students to participate in and discover themselves through individualized education plans (IEPs). Originally, Global Education Corporation, Excent products include the Enrich Suite of IEP management software and the newly released MyGraduationPlan. Millions of teachers, students, and special education directors across the country use Excent products, including the Department of Defense Education Activity (DoDEA) and The States of Colorado, South Carolina, and Idaho. To learn more, visit http://www.excent.com.
###