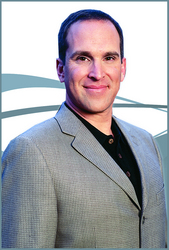 This website is about helping people make sense of the financial world.
Los Angeles, CA (PRWEB) February 1, 2011
Peter Montoya, renowned for his expertise in marketing for the financial industry, now shifts his focus from financial professionals to their clientele.
Throughout his years in the industry trenches, Montoya realized that many Client/Advisor relationships were mismatched. Though financial professionals offer a wide variety of specialties in their practices, the average American is either unsure of which specialties they need, or unclear on how to go about finding someone who offers them.
Enter the Montoya Registry – a no-cost solution to help put consumers in touch with the financial professional who may best serve their individual needs. Anyone may access the site and work, for free, with an industry "match counselor". The counselor will analyze their unique needs and financial goals, then "match" them to a financial industry professional. Unlike seemingly similar services, however, the control remains in the hands of the consumer, and a singular match is provided. No information is sold or disseminated, and contact with the suggested professional is entirely at the consumer's discretion.
It's a revolutionary idea, but one that Montoya feels there is a great need for. "Too many Financial Advisors are contacted simply because their name was in the phone book or they came up in an internet search," said Montoya, "But that name may not represent the Advisor with the knowledge and experience that consumer needs. Advisors have specialties, just like doctors or lawyers. You wouldn't call an Entertainment Lawyer to handle your divorce. We're offering this service to help Americans get in touch with people who hold the right tools to assist them."
In addition to the no-cost matching service, the site also offers a comprehensive library of financial information – from budgeting and savings tips to 401(k) rollover information and estate planning.
"Most of us didn't receive a very comprehensive financial education," Montoya noted, "This site is about helping people make sense of the financial world – a world that can be very daunting if you're unfamiliar with how it works. Education for better understanding, and access to the right professional assistance for better results."
# # #