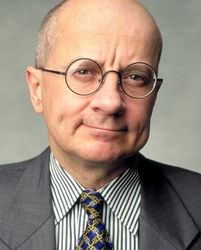 Get rid of problem monkey talk and create solutions for productivity, innovation and sustainability
(PRWEB) February 10, 2011
In his brand-new book "Fry the Monkeys, Create a Solution", Alan Kay shows managers and facilitators how to skip problem discussion and start building solutions that get immediate results and real change.
Kay isn't a guru, but he does use a great idea: Solution Focus— a simple and effective way to help people and organizations create the change they want to see.
"Fry the Monkeys, Create a Solution" will help readers:

Move from an ineffective problem-focus approach to creating solutions that are visible, agile, tangible, and sustainable.
Learn the ingredients required to make Solution Focus benefit facilitators, their team and your company.
See change right away with easy-to-use Solution Focus recipes.
Many people claim instant results from their approaches. How is this one any different?
People try to collaborate all the time. Kay's Solution Focus approach provides a framework for asking better questions, starting more-effective meetings, and getting people focused on outcomes, not problems.
While not all "problem" discussions can be eliminated—mechanical problems must be examined in order to fix them—it's the dialogue about the problems between the human beings that needs to be fixed.
That's where Solution Focus comes in. Therapists have researched this technique in the field and successfully used the approach in practice for many years. Unlike most facilitation models, the client is the expert for change. They're the facilitator of the change they want to see happen. That gives Solution Focus more impact.
Whether facilitators are managers, staffers, team leaders, or consultants, "Fry the Monkeys, Create a Solution" will help them and their organizations stop wasting time discussing problems, and create sustainable change with immediate results.
Alan Kay, is a Solutions Focused change consultant. A former managing director in the advertising sector, over the last 15 years he has consulted with a wide range of sectors and organizations on making change happen through strategy and organizational alignment around the customer. A founding member of the Association for the Quality Development of Solution Focused Consulting and Training, Kay also teaches at York University, Schulich School of Business, Executive Education.
For more information, visit http://www.alankay.ca and http://frymonkeys.com.
# # #