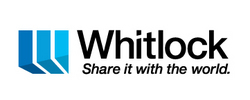 "Our industry is growing at a faster pace today than ever before. We have made a number of strategic hires over the past six months to support this shift," states Doug Hall, Whitlock's CEO.
Richmond, VA (PRWEB) February 1, 2011
Whitlock continues to expand its staff to support its growing client list and meet new demands across the U.S., as well as globally. The latest business trend towards using video conferencing as well as unified communications to cut costs and improve efficiency has opened up new opportunities worldwide for Whitlock and some of its top manufacturer partners, including Cisco and Polycom.
"Our industry is growing at a faster pace today with the renewed interest in interactive and remote communications," states Doug Hall, CEO for Whitlock. "We have made a number of strategic hires over the past six months to support this shift. We are also in the process of re-branding the business and building out new internal and external support systems."
Starting at the company's headquarters in Richmond, VA, Whitlock has hired Cheryl Cox as the new Director of Marketing and Communications. Cox has extensive experience in providing sales-focused marketing leadership for technology companies, primarily in the IT consulting space. Other experience includes marketing management consulting for T-Mobile USA and several technology start-ups in the U.S. and Canada. Cox will oversee the company's strategies and plans for re-branding the business, as well as expanding its marketing, partnering and public relations programs.
Jason Carr has come aboard as the new General Manager for Whitlock's Dallas office. A 20-year veteran in the Unified Communications, Videoconferencing and Telecommunications industries, Carr will handle day-to-day management of one of the company's largest sales and technical teams, along with providing oversight of strategy, operations and growth planning. Most recently Carr served as Regional Sales Director for Polycom, Inc. in Dallas. Prior to this, Carr held high-level sales and account management roles with Verizon Business, MCI/WorldCom, Ericsson and Cisco. He will be integral in expanding the company's involvement in Global Accounts and Unified Communications.
Whitlock is also building out its delivery capabilities for managed services for global enterprises by expanding its team in the Northeastern U.S. David Krause has joined Whitlock's Philadelphia office as a Global Program Manager, and will be a key player in the growth of new accounts and strategic relationships. Krause will be responsible for overseeing the development and deployment of Whitlock's AV managed service solutions for national and international clients. Krause has more than 9 years of experience in AV engineering and customer relationship management. He also has certifications from Microsoft, Polycom and Cisco/Tandberg.
Whitlock's expanded focus on national and global enterprise accounts has also resulted in many strong Chicago- and Midwest-based client and partner relationships, facilitating the need for more resources in that region as well.
Robert Anderson has joined Whitlock as an AV systems engineer for its Chicago office. With over 30 years of experience in the industry, Anderson's expertise includes AV and broadcast engineering, project management, design, and field engineering and maintenance for a wide variety of industry verticals. Anderson will strengthen Whitlock's technical support in both Chicago and Wisconsin.
John Zink is a new senior account executive for the company also based in the Chicago area. Zink has more than 20 years of successful technical sales and management leadership working on projects for Fortune 500 Companies, educational institutions and various government entities. Zink's extensive experience with both manufacturers and system integration organizations, specializing in high profile and mission critical projects, will facilitate new client relationship growth for Whitlock in the area.
Whitlock is a global leader in AV integration, videoconferencing solutions and managed services. The company helps clients maximize, standardize and protect the value of their audiovisual technology investments. Whitlock has 20 locations across the U.S. and is a founder and partner in the Global Presence Alliance, which provides systems integration, standards, quality control and support for audiovisual services worldwide. http://www.whitlock.com
###