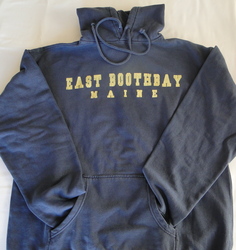 brilliant idea! how else would i get my husbands birthday present out of season
East Boothbay, ME (PRWEB) February 7, 2011
After four years of running the best little country store in mid coast Maine, Dom and Liz
from the East Boothbay General Store decided to compliment their web site with some cool items that it's customers could get anytime of the year.
Clothing, Maine made gifts, unique ceramics by Alison Evans and great books for all ages. It seems this general store is moving the dowdy old image of the classic general store into a modern hip and technology driven place generating e-commerce sales.
Shopping on the site is real easy, it doesn't matter if you're a seasoned web pro or first timer thinking of making a purchase. It's site has been designed to make your experience smooth sailing. They're accepting payment via Pay Pal or credit card.
East Boothbay is one of those lovely craggy coast peninsulas that Maine is well known for. It seems that this could be the year the tourists start to really flock back after two years of absence.
###