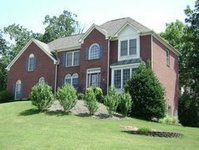 "You have to stay current with technology and buyer behavior, if you're going to thrive in today's market," Anne Lackey says.
Atlanta, GA (PRWEB) February 1, 2011
Atlanta Housing Source has served residential home buyers and sellers in the suburban, North Atlanta area for over six years. Started in 2005 by Mark Lackey and his wife, Anne Lackey, Atlanta Housing Source now boasts a team of over eight professionals who specialize in helping buyers and sellers deal with the complexities of purchasing real estate in today's market.
"We're really excited about Atlanta Housing Source's new website," says Mark Lackey, President of the company. "The way that people shop for houses has changed dramatically over the past few years. Nowadays, folks like to shop online first, then get in touch with an agent to show them the houses they want to see." By responding to this consumer trend, The Lackeys hope to capture more buyers for their business.
"Working with more buyers not only helps us sell more of other agent's houses, but it helps us sell our own listings, as well," explains Mark Lackey. Multiple listing means that any agent, now matter what company they work through, can sell any house. Still one of the big reasons sellers list with a particular agent is because that agent, or company, has a marketing plan in place that will get their house sold in today's tough economic climate. By keeping ahead of consumer trends, the Lackeys benefit not only their buyers, but the sellers who list with them as well.
"Used to be, people called an agent and just said, 'show me some properties.'" Buyer behavior has flip-flopped in the past five years. Now, the Lackeys get calls from people who are searching for a specific property directly on their smart phones.
"You have to stay current with technology and buyer behavior, if you're going to thrive in today's market," Anne Lackey says. "With our new website, we're offering prospective buyers the opportunity not only to search our own listings, but also to search every single listing in both multiple listing systems. That's the sort of control over their home shopping experience buyers are looking for."
Once buyers use technology to narrow down a few areas they want to live in, they usually hire an agent to actually find the house, negotiate the transaction, and bring it to a successful closing. Buyers might start by just searching for homes for sale in Gwinnett County. But, now, even before they contact an agent, they've usually narrowed down the area they want to live in quite a bit.
"Little has changed as far as the rest of what we do. We still help people with the negotiation process. And we take care of helping our clients with everything from the home inspection to the survey. What's changed is how buyers find the agents they want to work with in the first place," Mark notes.
Atlanta Housing Source's new website, http://www.atlantahousingsource.com, is specifically designed to provide buyers with the information and control they need so that they choose Atlanta Housing Source as their REALTOR ®. This obviously benefits buyers. And, it benefits sellers who list with Atlanta Housing Source, as well. Atlanta Housing Source's new website will give sellers even more exposure to their listing than would normally occur with a company that wasn't as technologically savvy as Atlanta Housing Source.
Atlanta Housing Source serves the greater North Atlanta suburban area, including North Fulton, Gwinnett County, and specifically homes for sale in Alpharetta.
Atlanta Housing Source is owned and operated by Mark Lackey and Anne Lackey. Between them, they have over 20 years experience working in the real estate industry. Atlanta Housing Source is a full-service, residential real estate team at Solid Source Realty, Inc. They help both buyers and sellers achieve their personal and financial goals via residential real estate. Atlanta Housing Source serves the greater suburban Atlanta area, north of Interstate I-285.
# # #