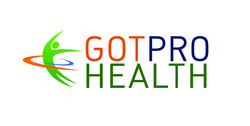 "This endeavor has tremendous potential to change the way professional athletes and their families think about getting and staying healthy."
Washington, DC (PRWEB) February 8, 2011
GotProHealth is launching a new member discount program as part of the NFL Players Association's (NFLPA) member discount programs. GotProHealth will help educate players and their families on the use of complementary and natural medicine. GotProHealth is also developing a national network of qualified and licensed professionals in the field of complementary medicine so that players will have access to experienced practitioners around the country. "This endeavor has tremendous potential to change the way professional athletes and their families think about getting and staying healthy," says Amy Lewis, CEO, and licensed acupuncturist. "The overall health and wellness of our players is a priority", says Andre Collins, NFLPA Director of Former Player Services.
Complementary medicine includes modalities such as acupuncture, massage therapy and body work, herbal medicine, energy work, chiropractic, and naturopathic medicine. Ken Jenkins, President, and a former NFL running back, knows firsthand how important complementary medicine can be on and off the field. "I suffered many injuries during my career. I used acupuncture, massage therapy, and chiropractic regularly during my career and it helped me recover. Even now – off the field – I continue treatments to maintain my overall health." Jenkins adds, "Our job is to provide legitimate and accurate information about complementary medicine and to make qualified professionals easily accessible."
The National Institutes of Health report that a significant percentage of Americans are now using some form of complementary medicine. In the United States, individuals and organizations alike are embracing the concept of wellness and preventative care. GotProHealth's website and national network will be available to the general public. For more information, visit http://www.GotProHealth.com.
###