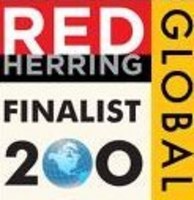 Choosing the best out of the previous three years was by no means a small feat
(PRWEB) February 1, 2011
Solution Box (http://www.solbox.com), a leading software development of cloud computing and CDN(Content Delivery Network) company, announced that it has been selected as a 2011 Red Herring Global 100 winner.
Red Herring announced its Global 100 award to recognize leading private companies among North America, Europe, and Asia, celebrating these startups' innovations and technologies across their respective industries.
Solution Box provides an integrated platform for cloud computing and content delivery services. The integrated platform of Solution Box is the only one to support implementation of IaaS (Infrastructure-as-a-Service) cloud computing and CDN services simultaneously. Especially among Solution Box's excellences, Red Herring appreciated proven performance and reliability in the market.
"Choosing the best out of the previous three years was by no means a small feat," said Alex Vieux, publisher and CEO of Red Herring. "After rigorous contemplation and discussion, we narrowed down our list from 1,200 potential companies to 200 finalists. Trying to get it down to 100 companies was a task upon itself. Solution Box should be extremely proud of its achievement, the competition was difficult."
"We are very honored to receive again the Red Herring's Global 100 award after Red Herring's Top 100 Asia award last year," said Taeha Park, CEO of Solution Box. "This represents our effort in Korea over the past 5 years, in addition this is the initial step forward to international markets. Based on this award, we hope to expand our business field to overseas."
Red Herring's editorial staff evaluated the companies on both quantitative and qualitative criteria, such as financial performance, technology innovation, management quality, strategy, and market penetration. This assessment of potential is complemented by a review track record and standing of startups relative to their sector peers, allowing Red Herring to see past the "buzz" and make the list an invaluable instrument of discovery and advocacy for the greatest business opportunities from around the world.
About Solution Box
Solution Box offers an integrated software platform for telco's to implement large-scale CDN and cloud computing services. The platform includes all components for business including inventory management, storage and server virtualization, load balancing and monitoring system. Solution Box provides joint services with KT and LGU+, the two of big three telco's in Korea. Solution Box customers include major Internet service companies in Korea, including game companies, video streaming, and Internet Service portals. More information can be found at http://www.solbox.com.
About Red Herring
Red Herring is a global media company uniting the world's best high technology innovators, venture investors and business decision makers in a variety of forums. The various facets of Red Herring comprises of leading innovation magazine; an online daily technology news service; technology newsletters, and major events for technology leaders around the globe. Red Herring awards are considered to be the most coveted awards in the industry. Visit http://www.herring100.com for more information.
# # #