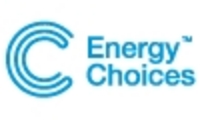 In order to get a fair and accurate quote you should ring around at least three heating engineers in your area.
(PRWeb UK) February 1, 2011
Consumers can cut nearly two-thirds off the cost of getting their boiler serviced if they shop around for the best price, research from Energychoices.co.uk has discovered.
It may take 20 minutes, but it pays to call several heating engineers for quotes before asking one to service your boiler, research from energy comparison service Energychoices.co.uk has found.
On average, consumers could save 61% on the cost of a boiler service simply by comparing quotes from different plumbers in their area.
In nine of the 12 towns and cities used in the research, the gap between the cheapest service and the most expensive was more than 50%. For example, in Southampton, the cost of a boiler service ranged from £55 to £90, a difference in price of 64% between the highest and lowest quote.
The worst case scenario was in Cambridge, where the cheapest boiler service quote found by Energychoices.co.uk was £42 including VAT, whereas the most expensive cost £118 including VAT - a difference of 181%.
If you're fortunate enough to live in happening Manchester, you'll lose out on boiler servicing as its was the home of the most expensive quote for a service. One company said it would cost £120 to do the job.
In contrast, the cheapest place to get your boiler serviced appears to be just 70 miles away in Nottingham, where residents could get their boiler checked out for just £35.
The research from Energychoices.co.uk found that there is a huge disparity in the cost of a boiler service throughout the country and getting a fair quote is not as straightforward as it might seem.
Chris Eagle, commercial manager at Energychoices.co.uk, says: "In order to get a fair and accurate quote you should ring around at least three heating engineers in your area. The cost of a boiler service is likely to vary dramatically, so it is best to have a clear picture of your options before making a decision."
Throughout the country, Energychoices.co.uk found that the average cost of a boiler service was £70, so this should be the ball park figure to have in mind when you start your enquiries.
To make sure you get the most appropriate quote, Energychoices.co.uk recommends the following tips:

Ask the plumber/heating engineer whether the price quoted includes VAT
Make sure you have the age and make of your boiler to hand - this should avoid any confusion on cost later on
Ask them whether there is an additional call out fee and whether you may need to pay for their parking
Only use an engineer certified by Gas Safety Register (formerly Corgi).
Eagle adds: "To save yourself the hassle of ringing around numerous plumbers, it could be a good idea to take out some boiler insurance from a company like HomeServe or The AA. Policies from providers like this usually include an annual boiler service in their prices.
"You can even save time by using our online tradesman search tool - just type in your postcode and you will get up to five quotes from plumbers or heating engineers in your local area for free."
Find it at: http://www.energychoices.co.uk/service-magic-boiler-quote.html
*Notes for editors
Energychoices.co.uk is a price comparison website which offers comprehensive and impartial advice on home energy services. It is an independent service for consumers who want to save money on their gas and electricity bills.
Energychoices.co.uk called five plumbers in a single postcode in each major city of 12 different UK regions, between 12 January and 27 January 2011 to find out how much a boiler service would cost.
The plumbers were then found via a postcode search on Yell.com and the first five selected.
The companies were asked for the cost of a boiler service including VAT, if there was a call out charge and how long the service would take, based on servicing a five-year old Baxi Combi boiler last serviced three years before.
###