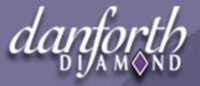 Midlothian, VA (PRWEB) February 2, 2011
Leading jewelry e-tailer http://www.danforthdiamond.com has announced the addition of a special discounted jewelry section. This section offers beautiful pieces with prices that are well below retail. "The jewelry in this special section consists of returns and inventory that has been discontinued. It is not imperfect in any way," explains Jill Renee, owner of Danforth Diamond.
Many of the pieces found in the discounted jewelry section are one of kind diamond rings and diamond engagement rings that can be sized to fit most finger sizes. Customers can also find additional diamond jewelry such as earrings and pendants.
The discounted jewelry section even has pieces that are made from the Danforth Diamond's signature Harmony brand of metals and gems. Harmony is the most environmentally-friendly product available. The use of recycled metal and gems results in beautiful new jewelry that requires no dirty mining practices.
Danforth's discounted jewelry section has something suitable for every budget. The prices range from $34 to $787. The company is also offering free FedEx shipping and gift-wrapping on most purchases.
"We are hoping that this section will allow people on a budget to get some great deals, but it will also benefit us in that sales of these products will keep us from having to scrap the product and lose all the work that goes into each piece we make," says Renee.
The pieces offered in the discounted jewelry section are expected to change daily because many of the items are one-of-a-kind pieces. Customers will have to check back frequently to see the latest offerings and deals, but their efforts could pay off big time.
To learn more about Danforth Diamond, visit http://www.danforthdiamond.com.
About Danforth Diamond
Since 2005, Danforth Diamond has been committed to being the absolute best and most comprehensive online source for diamond engagement rings. Danforth's goal is to provide the best value in diamonds and engagement rings anywhere. Danforth offers professional advice and guidance so customers can enjoy their purchases with utmost confidence and satisfaction. Customers can also rely on Danforth's expertise to ensure that they receive the highest quality jewelry for the best value. Danforth even has a strong commitment to the environment. The company offers platinum, gold and palladium engagement rings that are made from eco-friendly Harmony Recycled Precious Metals™.
Contact:
Jill Renee, President Danforth Diamond
1-877-404-7464
experts (at) danforthdiamond (dot) com
http://www.danforthdiamond.com
###