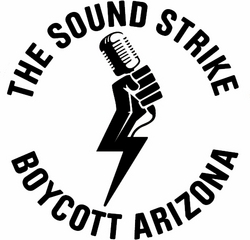 Los Angeles, CA (PRWEB) February 2, 2011
The new content will provide background information about intolerance in Arizona (See Arizona 101) and across the county (See Los Haters). The new blog will provide an opportunity for updates and a cross section of postings and material. The new site also provides information for the press as well as for curious minds trying to learn more about the complex issue of immigration and recent events in Arizona.
Arizona is a place where Maricopa County Sheriffs carry toys to calm the nerves of children whose parents are physically pried away from the arms of their children. Those immigrant parents are detained without bail or access to public defenders. The need for legal defense is great as is the need for assistance to the guardians, usually family or neighbors that take in these emotionally distressed children while their parents are held by the Arizona prison system.
The new web site features video vignettes on a variety of migrant related issues in Arizona and across the nation. Featured artists are Ozomatli, Rage Against the Machine, Conor Oberst, Rodrigo and Gabriela, Taboo of the Black Eyed Peas, Tigres del Norte, Juanes and others. Over the next several weeks The Sound Strike will be adding content on a weekly basis feature guest bloggers, posts, and exciting upcoming events for 2011.
Most importantly, The Sound Strike hopes to use the reach of the artist community to help galvanize fans against hatred and work towards empowering a new generation of leaders that move beyond hatred. Major events are planned for 2011 and the new web site will help expand our community and reach.
The Sound Strike artist boycott of Arizona has been active on many issues related to the mistreatment of immigrants in Arizona since May of 2010.
Contact: Javier Gonzalez, thesoundstrike(at)gmail(dot)com. Phone: (323) 300-6404.
Background
In May 2010 Arizona signed into law SB 1070 requiring all law enforcement officers to target Latinos in their zealous and fanatical persecution of immigrants. Cities, counties, nations, schools, businesses, organizations and artists across the globe responded by forming an International Boycott of Arizona in support of the struggle for basic human rights.
Sound Strike is a coalition of artists that have committed to supporting the International Boycott of Arizona in the wake of the passage of SB 1070. For more information visit http://www.thesoundstrike.net or @thesoundstrike on twitter/facebook/youtube
###