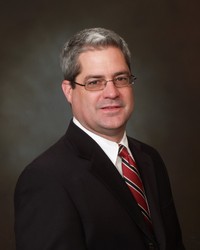 Mr. Klebeck has become a very important part of the fabric and culture of the company.
Tampa, FL (PRWEB) February 1, 2011
Tom Klebeck, 47, has been named a partner of USC Consulting Group LLC (USCCG), where he is vice president of finance and administration. His responsibilities include broad financial oversight for the firm, as well as targeted financial analyses for numerous clients. He is head of the firm's private equity practice, which involves development initiatives in the areas of private equity and distressed investing. He is also a member of USCCG Europe Ltd.'s board of directors.
During his six years with USCCG, Mr. Klebeck has "become a very important part of the fabric and culture of the company," according to out-going Chairman Ronald K. Walker, who made the announcement. "Tom's unprecedented dedication to his responsibilities, and skill in critical financial functions, have contributed greatly to our success and profitability as a company."
Mr. Klebeck, who holds a BA in accounting and an MBA from the University of South Florida, has more than 25 years of experience in a spectrum of roles ranging from corporate accounting to senior financial positions with New York Stock Exchange publicly traded companies. He has extensive experience in corporate governance, GAAP accounting, financial analysis, acquisitions and divestitures, operational consolidation, asset valuation, government bidding, public company launches, and process reengineering. He is a member of the Turnaround Management Association and holds a Certificate of Mastery in Reengineering.
Prior to joining USCCG in 2004, he founded three successful companies, including a real estate brokerage, development and investing company, and an automobile dealership. Earlier he spent 12 years in the same organization with Telecredit, Equifax, and then the ChoicePoint spin-off in Tampa and Atlanta.
About USC Consulting Group
Tampa, Florida-based USCCG is an independent management consulting firm with over 40 years' experience in the area of business performance improvement. Historically, it has worked throughout the world for North America-based clients. The firm excels at operational effectiveness and offers a broad array of services that include asset management, Six Sigma, Lean transformation, supply chain optimization, process optimization, warehousing and logistics management, spend management, and training and facilitation. For more information, visit http://www.usccg.com.
# # #