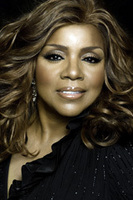 We do not award Hoerzu's Golden Camera arbitrarily
Hollywood, CA (PRWEB) February 1, 2011
This year, the trend-setter and figurehead of dance music will receive the 2011 Golden Camera from Hoerzu in the category "Lifetime Achievement Music." Gaynor will personally accept the award from Europe's leading program magazine and then perform on stage at this year's gala event held in the Axel Springer House in Berlin. "We do not award Hoerzu's Golden Camera arbitrarily," says Hoerzu editor-in-chief Christian Hellmann, pointing out that the award has had 14 fixed categories since 2008. "It is important to us that the prize winners have moved the public strongly and are not simply seen as passing fads."
"I am deeply thrilled to be receiving this award, it is such an honor and I'm very aware of it's' importance in Germany and throughout Europe. I'm looking forward to personally accepting this with much gratitude," says Gaynor.
In 1974 Gloria Gaynor had her big breakthrough with the single and album "Never Can Say Goodbye." Her cover version of the Jackson Five song was the first to top the newly established Billboard Disco Action charts in January 1975. In 1979 she released the number one hit "I Will Survive," which topped the charts around the world and is still, to this day, one of the most-played songs of all times. In 1980 she received a Grammy® for Best Disco Song for "I Will Survive." Her other international hits include "Honeybee", "Reach Out, I'll Be There", "I Am What I Am", "Just Keep Thinking About You" and many more. The singer has already been honored with the coveted Legend Award at the World Music Awards in Monte Carlo and has been inducted into the "Dance Music Hall of Fame."
In addition to her longevity in music, Gaynor has achieved success across the genres of film, television, theater, live symphony and as an author. She continues to record and tour the world.
The 46th presentation of the Golden Camera from Hoerzu will be held on February 5, 2011. John Travolta will be the recipient of the Lifetime Achievement Award in the acting category.
# # #