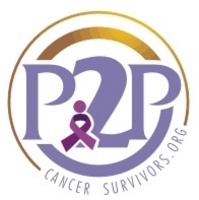 "As I suffered through my own fight against cancer, I realized that the only thing that made a difference to me and gave me relief was talking to survivor..."
Huntsville, AL (PRWEB) February 2, 2011
Who doesn't know someone whose life or family has been touched by the fight against some form of cancer? With an estimated more than 18 million adults diagnosed in the United States, the chances are great that each of us knows someone touched by this deadly disease. A new non-profit organization, for the first time, provides a dedicated social media environment that connects cancer survivors with cancer victims, family members and friends to provide them with a dedicated forum to share their fight against cancer. Stories of encouragement and loss, friendship and hope, courage and strength – peer-to-peer, survivor-to-patient along the cancer journey. http://www.p2pcancersurvivors.org
P2P Cancer Survivors is a visionary foundation that recognizes the power and role of the extended informal support network for the millions of people affected by cancer. The foundation's Chairman, Jody Hicks, a cancer survivor diagnosed with Hodgkins Lymophoma in December of 2005 says "As I suffered through my own fight against cancer, I realized that the only thing that made a difference to me and gave me relief was talking to another survivor…. with the same cancer experience as me."
According to Hicks, "Our foundation is not intended to be a place to get professional help. We leave that to the doctors and counselors. We want to use the power of the Internet and the "human connectivity" element that it facilitates to provide a venue for people, especially those in the fight against the disease, to communicate to get some much needed relief and consider it a safe harbor to let out their emotions and feelings." P2Pcancersurvivors.org social network is free to participants. Our financial resources will always be brought to ensure it remains free and to support three tremendous organizations in the fight against cancer: The American Cancer Society, Livestrong, and the Clearview Cancer Institute.
Bob Price, Vice Chairman of Marketing and PR says, "Our immediate goal is to quickly raise public awareness about our foundation so we can bring some relief to those touched by cancer. We'll be orchestrating a huge membership drive in February in anticipation of our March launch celebration." Price says "Our foundation is a ground breaking use of technology that allows cancer affected people to connect and to do it on an individual level and within groups by cancer type for a customized experience." Price lost his father to cancer 16 years ago.
Founded in 2011, P2P Cancer Survivors is a non-profit organization that provides a social media platform that helps cancer survivors and cancer patients connect via the Internet. The network hosts cancer survivors, patients, affected family members and friends using an environment dedicated solely to the fight against cancer. P2P Cancer Survivors has offices in Huntsville, AL and is a leader in peer-to-peer cancer networking. More information about P2P Cancer Survivors can be found at http://www.p2pcancersurvivors.org.
###