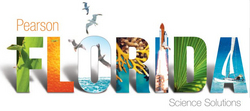 Tallahassee, FL (PRWEB) February 2, 2011
The State Instructional Materials Committee of Florida's Department of Education has recommended ten of Pearson's science programs for students K-12. Customized to align with the Next Generation Sunshine State Standards, Pearson's programs will be available in print, digital and blended versions. Recognizing Florida's goal that all instructional materials be offered to students digitally by 2014, Pearson's science instruction will be available as e-texts and for download to the Apple iPad. School districts are now in the process of selecting programs for implementation in their classrooms for the 2011-2012 school year.
Pearson's approved programs for the K-12 science adoption include:
1. Grades K-5: Florida Interactive Science - This fully digital curriculum was developed to engage students as they explore, investigate, and begin to learn science concepts in depth.
2. Grades 6-8: Prentice Hall, Florida Interactive Science Series - Developed with feedback from Florida educators, this program features an innovative write-in student book enabling students to become active participants in their learning.
3. Grades 9-12 Miller & Levine Biology - Recognizing the ever changing nature of science, Ken Miller and Joe Levine have created an unmatched blend of print and digital components that help Florida students connect science to the world around them.
4. Grades 9-12: Prentice Hall, Biology, AP, Florida Edition: Neil Campbell's Biology has long set the standard for AP biology textbooks.
5. Grades 9-12: Biology: Concepts & Connections. Supporting this robust instructional program, CampbellBiology.com personalizes learning for Florida's students with self tests and tools to help them identify individual study needs, and to choose resources for their personal learning style.
6. Grades 9-12: Prentice Hall, Chemistry: The Central Science, AP Edition teaches students the concepts and skills they need without over complicating the subject; a comprehensive media package provides instructors the tools they need to help Florida students succeed.
7. Grades 9-12: Prentice Hall Conceptual Physics - Each chapter begins with a preview detailing which Florida standards are covered in the following pages. End-of-chapter exercises and practice tests provide even more opportunity to reinforce key concepts.
8. Grades 9-12: Prentice Hall Physics -- Conceptual understanding and a strong mix of applications related to medicine, science, technology, and everyday life help Florida students develop a secure grasp of physics.
9. Grades 9-12: Physics: Principles with Applications - This best-selling algebra-based AP physics text is known for its engaging biological applications, making it easy for Florida students to understand the concepts they need to succeed in class and on the AP Exam.
10. Grades 9-12: Prentice Hall Physical Science: Concepts in Action includes a comprehensive set of technology, tools and activities to support differentiated instruction. Virtual Physical Science--a Prentice Hall exclusive--is the most robust interactive lab available.
"Florida places tremendous value on the comprehensive education of its students, and ensuring that they are college and career-ready when they graduate. Pearson's customized programs for the state are built to ensure that success," said Debbie Campbell, Pearson's Vice President for Florida. "As they progress on their individual paths, Florida's students will compete not only with each other but with peers throughout the world, and Pearson's K-12 curriculum for Florida will give them the foundation they need to be competitive in our global economy."
Additional science programs submitted by Pearson for classrooms across the state are still under review by the Florida Instructional Materials Committee.
About Pearson and Florida
Pearson (NYSE:PSO) has been providing learning materials to Florida schools for more than 100 years. As the world's leading education and technology company, you may know us individually as Scott Foresman, Prentice Hall, Longman, SuccessMaker, NovaNet, PowerSchool, SuccessNet, and so many more - names in the world of education that are recognized and respected across the state and the globe. We provide education and testing materials from birth through professional learning as well as the complex management systems that maintain student information data for thousands of schools. Our Pearson people are living and working in every school district across the state, and visiting teachers, principals and curriculum directors every single day. In fact, most teachers in Florida have learned their profession by studying with Pearson's Merrill or Allyn & Bacon textbooks, and many have benefited from our professional development programs.
We are your education partners today, tomorrow and for the future and will continue to invest in the very best instructional materials, teacher education, technology advancements, and services to help you and your students achieve success for generations to come. Like Florida's educators, we are stable, resilient and unwavering in our commitment to our children. The challenges of today's economy will not deter us from our mission to create innovative educational solutions customized to align with Florida's standards for 21st century learning and the new Common Core State Standards. For more information, visit http://www.pearsonschool.com or myfloridascience.com.
###