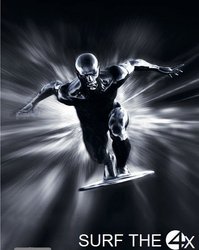 The class was incredibly informative, and I felt like I was getting exactly the attention I needed, with every question answered diligently (Christopher Freeman)
Malibu, CA (PRWEB) February 8, 2011
Fx Pro Live held its first online Webinar class February 3rd, 2011. The turnout "was a great success" (Eric, Fx Pro Live instructor). Going step by step from the process, even people who had never traded before seemed to conceptualize the huge potential of the business they were entering into.
Fx Pro Live set up a live chat room where people could freely ask questions, and take notes from the comfort of their own homes. Each individual from their own personal computer, could clearly view the instructor's screen. Watching from their own labtop, the instructor explained to them the secrets of the Forex, educating them on taking the best trades, each student began learning when and how to gain the most profitable of earnings.
With the instructor's 10+ years of trading the Forex, his understanding and skills of the subject matter were mind blowing. One of the students said "everytime Eric spoke, I would shake in my boots... but somehow he still made it easy enough for everyone to understand" (Tom Johnson, Fx Pro Live student)
After holding the first Fx Pro Live webinar, the company is continuing to grow rapidly. There are many live online classes and each student is "anxiously waiting for the next one" (Gary Zimmerman). The part that people seem to love the most, is that after they have bought the Fx Pro Live package, "because I record them, they can go back and watch each session as many times as they would like" (Eric, Fx Pro Live instructor). The Fx Pro Live first Webinar class was a huge milestone for these aspiring Forex traders.
# # #