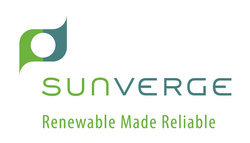 There is little to no remaining debate that solar strategies, when combined with storage and energy efficiency measures, are the most cost-effective and accessible ways to achieve sustainable buildings and communities.
Stockton, CA (PRWEB) February 1, 2011
Sunverge Energy, located in Stockton, CA, announced their advancement in creating the nation's first simple, cost-effective energy management system that intelligently distributes generation and storage of renewable energy. The new home energy appliance, called the Sunverge Solar Integration System (SIS), will be featured in a 34 single-family home LEED™ Platinum housing project located in Sacramento, CA.
As the first private commercial micro-grid project of its kind in California, the project, called 2500 R Street, will enable homeowners to achieve net zero energy efficiency at an unprecedented rate of affordability. At the same time, utilities will gain the ability to dispatch and control their renewable resources discretely or in aggregate; improving utility transmission and distribution, deferring capital asset investment, improving grid reliability and reducing greenhouse gas emissions associated with peak load generation. Groundbreaking for the 2500 R Street project is anticipated for May 2011.
"These homes will improve utility transmission and distribution, defer capital asset investment, improve grid reliability and reduce greenhouse gas emissions associated with peak load generation," said Ken Munson, President of Sunverge Energy. "While storing electricity was once thought impractical, Sunverge has emerged to disprove that theory. Sunverge immediately saves money for homeowners, improves the bottom line for businesses, reduces local exposure to electricity grid outages and offsets the need for new power generation."
Each 2500 R Street home will contain a solar storage system using the latest in smart grid technology, solar generation and energy storage capability. The goal is to ensure each home generates as much clean energy as it uses, maximizing homeowner utility bill savings. These homes not only save money on energy, but also support national energy independence by offering a renewable alternative to carbon-intensive generation and construction.
"There is little to no remaining debate that solar strategies, when combined with storage and energy efficiency measures, are the most cost-effective and accessible ways to achieve sustainable buildings and communities," said Dean Sanders, Chief Executive Officer of Sunverge Energy. "By lowering the cost barriers of traditional solar solutions, Sunverge seeks to propel widespread solar adoption, especially among market segments, such as residential, small commercial and multi-tenant properties, that have historically lacked access to necessary financing options."
The Sunverge SIS and the homes at 2500 R Street are engineered to integrate with today's smart grid, aligning with the information-based way that power is delivered, consumed and accounted for. Data accessible throughout the networked grid improves power quality, responsiveness, reliability, efficiency and scalability. A smart grid enables communication between consumers and utilities, triggering automatic adjustments in both supply and demand that save money on both sides.
"The Sunverge SIS acts as a gateway that enables utilities to communicate directly with the customer's home area network (HAN), helping consumers manage their energy needs more effectively and efficiently," said Munson.
Leveraging storage to yield the maximum benefit of captured energy, Sunverge also reduces the size of each system's solar array.
"In powering a typical residence, a traditional PV system saves 30 to 50 percent in annual energy costs. A Sunverge SIS meets the same demand at annual savings of 50 to 70 percent," noted Munson. "Lower adoption cost and greater annual savings accelerate return on the consumer's solar investment."
In addition to supporting the nation's energy solutions, Sunverge continues to support and lead job growth throughout the state; especially in the greater Sacramento area. "As Sunverge solutions continue to gain market acceptance, we anticipate adding more than 100 jobs to the California economy between 2011 and 2013," commented Sanders.
Pacific Housing Inc. (PHI), a California nonprofit dedicated to developing quality affordable housing, is developing the 2500 R Street project. PHI has selected Sunverge as the primary renewable energy technology partner for this community project.
"Through our partnership with Sunverge, we're aligning the goals of our residential consumers and electricity utilities to ensure more reliable energy is available at the best value," said Mark Wiese, President of Pacific Housing, Inc.
"We're proud to collaborate with Pacific Housing on this venture to bring affordable, renewable energy homes to Sacramento," said Sanders. "The 2500 R Street project should be credited with making clean energy housing affordable through strategic collaboration and green energy advances."
Sunverge is collaborating with the world's leading renewable technology designers and manufacturers in support of 2500 R Street. BPL Global, Ltd. enables utilities to connect the SIS to the grid, integrating distributed solar, storage and load resources with grid operations through its Power SG® iDER™ smart grid software. Saft's lithium-ion (Li-ion) battery will provide highly efficient energy storage. Schneider Electric's Xantrex hybrid Inverter/Charger will be incorporated within the SIS energy appliance. Solar World provides solar array through high performance Sunmodule Plus® PV panels and the Sunverge Data Processing Gateway™ incorporates Wireless Glue Networks NIST compliant Glue Software Framework (GSF).
About Sunverge Energy
Sunverge Energy optimizes the value of solar power by leveraging the practical advantages of distributed generation and storage. The simple, intelligent and cost-effective energy management system captures solar energy and stores it for use when it's needed most, thereby shifting electrical loads, flattening peak electricity demand and maximizing return on renewable energy investments. With an innovative grid-tied model that aligns the goals of residential consumers and electricity utilities, Sunverge is poised to help solve the energy problems of today and tomorrow. http://www.sunverge.com
About Schneider Electric
As a global specialist in energy management with operations in more than 100 countries,
Schneider Electric offers integrated solutions across multiple market segments, including leadership positions in energy and infrastructure, industrial processes, building automation, and data centers/networks, as well as a broad presence in residential applications. Focused on making energy safe, reliable, and efficient, the company's 100,000+ employees achieved sales of more than $22 billion in 2009, through an active commitment to help individuals and organizations "Make the most of their energy". http://www.schneider-electric.us
About Saft
Saft is a world specialist in the design and manufacture of high-tech batteries for industry. Saft batteries are used in high performance applications, such as industrial infrastructure and processes, transportation, space and defense. Saft is the world's leading manufacturer of nickel batteries for industrial applications and of primary lithium batteries for a wide range of end markets. The group is also the European leader for specialized advanced technologies for the defense and space industries and world leader in lithium-ion satellite batteries. Saft is also delivering its lithium-ion technology to new applications in clean vehicles and renewable energy storage. With approximately 4,000 employees worldwide, Saft is present in 19 countries. Its 15 manufacturing sites and extensive sales network enable the group to serve its customers worldwide. Saft is listed in the SBF 120 index on the Paris Stock Market. For more information, visit Saft at http://www.saftbatteries.com
About Wireless Glue Networks
Wireless Glue Networks is a leading Smart Energy technology company that captures and delivers data from the Smart Energy Home or Business. This data enables our partners to provide management, control and analytics to their customers. The combination of our technology and our embedded go-to-market approach represents the quickest path for our partners to obtain consumer adoption in the Smart Energy space. http://www.wirelessglue.com
About SolarWorld USA
With approximately 3,300 employees, the SolarWorld group is one of the world's largest solar energy businesses. SolarWorld's family of companies dedicates itself exclusively to the business of solar energy, combining all stages of the photovoltaic value chain, from the raw material silicon to turn-key solar power plants. SolarWorld operates production facilities in the United States and Germany as well as sales offices around the world. http://www.solarworld-usa.com
About Pacific Housing, Inc.
A California nonprofit public benefit corporation that was created in 1998 to advocate and promote the development of quality affordable housing, affordable housing programs, and quality resident services. Pacific Housing, Inc. has been an integral co-developer of 64 apartment communities totaling over 10,000 units of affordable rental housing throughout California. Pacific Housing reaches over 25,000 residents annually with uplifting programs that enrich lives and brighten futures. http://www.pacifichousing.org
About BPL Global
BPL Global®, Ltd. (BPLG) is a smart grid technology company dedicated to leading the transformation of energy efficiency and reliability. The company provides substation and distribution solutions to electric utilities enabling advanced distribution automation. With integrated management from substations through customer premises, our solutions help utilities increase efficiency and reliability to improve financial and environmental performance. BPLG partners with local utilities, communications providers, equipment suppliers and financiers to create end-to-end solutions integrating the best in software, communications, hardware and managed services to aggressively deploy our smart grid solutions around the world. Part of the clean technology sector of the electric utility industry, our applications provide the critical foundation for an integrated intelligent grid to deliver energy more efficiently and reliability for a greener environment. http://www.bplglobal.net
###