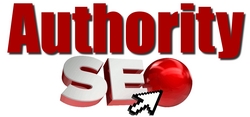 "I have seen business' internet profiles attrack 5000 visitors a month, while only spending a total of $295.
Gilbert, AZ (PRWEB) February 2, 2011
There hundreds of thousands of small businesses across the country and one of the biggest concerns of these small businesses is getting customers to their website or to come in to their store. Advertsing is always a gamble, and can be very confusing to the small business owner that is trying to run their business, manage employees, handle paper work, and all of the other multitude of tasks that fall upon the business owner. Most small business owners tend to work 80 hour weeks, which leaves little time to think about, and research which advertising avenue will yield the best results.
A perfect solution for small or large businesses on a budget is to invest a portion of their advertising budget in to internet advertising. AuthoritySEO.com, a internet marketing firm based in Phoenix Arizona and in Cincinnati Ohio, explains how a business can start advertising on the internet for as little as $295. For $295 they will create a profile for your business and have it listed on Google. This profile is searchable in Google search, Google Maps, and will show up on GPS and mobile phones. "We have seen customers get as many as 5000 visitors monthly to their profile." says Bryan Hoss from AuthoritySEO.com. That $295 is not a monthly fee but a 1 time fee and it shows up very well in local searches for businesses. "I would have to say it is the cheapest, most effective way to spend advertising money. It definitly yields the biggest return on investment compared to any advertising," according to Mr Hoss.
Radio, TV, are expensive, newspaper and phone book advertising are dying dinasaurs, flyers are worthless, bill boards are forgotten but a search on a computer, Ipad, or smart phone puts your business phone number and address right in front of the consumer at exactly the time they are looking or your service and they are able to act o upon the information. Unlike a TV, Radio, Newspaper, Flyer or bill board the potential customer does not have to remember your phone number, name, website address, or location.
AuthoritySEO.com has performed this service for thousands of website business with a 100% success rate of increasing traffic to these sites. There are few advertising opportunites that will yield potentially thousands of customers for $295. The internet has really changed the face of advertising acording to AuthoritySEO.com. Their spokesperson explained how a business can litterally get millions of dollars of PR for a few thousand dollars. Advertsing methods such as press releases, video syndication, artcle syndication, and natural organic search engine rankings can deliver millions of visitors to your website or your business profile.
AuthoritySEO.com has been in the internet marketing business for over 10 years and the firm was created by former and current website business owners. They bill themselves as a "Revenue Generating Partner", because they have been and are still on the other side of the fence owning and operating websites.
###