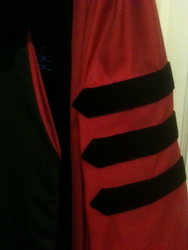 Witness the battle royal amongst parents to gain entry into the 'right' nursery school to then get into Harvard. As someone who's experienced and seen it from all sides, the Ivy Dilettante highlights the comic as well as the tragic.
Cambridge, MA (PRWEB) February 2, 2011
Applying to the Ivy League can bring out the worst in parents and students eager to gain admission. As a faculty member at such an institution and with three degrees from Harvard, new blogger "The Ivy Dilettante" uses his unique position to advise and calm parents and offer students the truth behind ivy walls. Readers will understand what makes these places tick, as "The Ivy Dilettante" gives exclusive and expert direction along the path of competitive admissions and Ivy life, laden with both peril and prestige.
In contrast to "application coaches" who charge high school seniors exorbitant prices to creatively edit college essays, or unlike columnists who yearn for unrealistic idylls of meritocracy, new blogger "The Ivy Dilettante" offers free, unprecedented, and indispensable advice to parents and students applying to the Ivy League, as well as unique insight into the astonishing culture on these elite campuses.
An immigrant's son without legacy or financial advantages, "The Ivy Dilettante" survived boarding school in New England and attended Harvard, ultimately earning three degrees, including his Ph.D. Now a professor at one of these top-tier universities, his expert's blog provides an honest insider's assessment of higher education in 21st-century America and shares candid advice with students to navigate these odd places, to write and think critically, and to demystify much of what he considers an undeserved Ivy mystique. "The Ivy Dilettante" represents a fresh clear voice in a controversial but highly cacophonous debate.
# # #