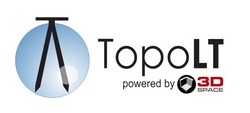 TopoLT Suite offers all necessary functionalities for fast and easy execution of land survey plans, all in a compact and accessible package.
(PRWEB) February 3, 2011
The web platform developed by CADWARE Engineering is intended for both resellers and end-users, allowing fast and friendly access to product information, learning resources, online shop and discussion forum where users can post their experiences and opinions.
"We consider it necessary for this communication and trading instrument to exist, because we wish to have a close and prompt relation with the users of 3D Space applications, and in addition we align ourselves with our external partners who distribute the products", said Niculae Ion, Managing Partner of CADWARE Engineering.
The launch of TopoLT.com platform is accompanied by the release of the new versions TopoLT 10.3, ProfLT 10.3 and TransLT 2.0. The release of the new versions follows the developer's strategy to constantly offer new functionalities and improvements to existing ones, and in the same time ensure the compatibility with a large number of CAD platforms and with the newest versions of these applications.
"Our efforts have concentrated on updating the existing applications, by launching 10.3 version for TopoLT and ProfLT and by developing the latest application in this suite, TransLT 2.0" said Cristinel Bujor, General Manager of 3D Space. " In the new version TransLT 2.0, besides major changes to existing functionalities, we added new projection methods and we included the latest updates from ESPG database".
The new versions are available for download, test and purchase on http://www.topolt.com website. The trial versions are free and fully functional for 30 days.
Currently, the license distribution is provided by CADWARE Engineering, while the producer 3D Space is continuing to research and develop the applications.
About 3D Space
3D Space is an architecture and land survey office, which has a rich experience in office buildings and residential design, enjoying the recognition of many international companies. 3D Space is the developer of TopoLT, ProfLT and TransLT software applications.
About CADWARE Engineering
CADWARE Engineering offers CAD Management services, consultancy, technical support and training for the software applications and hardware equipment it distributes. CADWARE Engineering is Autodesk Value Added Reseller, Autodesk Authorized Training Center, distributor for TopoLT, ProfLT and TransLT, authorized reseller for Microsoft, Adobe and 3Dconnexion products.
Media Contact:
topolt(at)cadware-eng(dot)ro
###