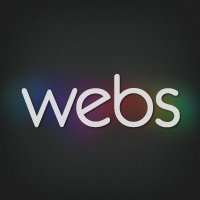 Today, small businesses are increasingly turning to Facebook as a new marketing channel, so we think it's time to make it just as easy to manage a Facebook presence.
Silver Spring, MD (PRWEB) February 1, 2011
Webs, the popular, do-it-yourself solution for website creation, today added Pagemodo (http://pagemodo.com) to the Webs family of products. This follows the recent addition of ContactMe (http://contactme.com), a lightweight customer relationship management (CRM) tool.
Pagemodo enables small business owners to design their own custom Facebook pages for free and with ease. Thanks to Pagemodo's Pagebuilder, entrepreneurs don't need to have any technical or design skills to create fresh, stylish Facebook pages that attract visitors and promote their businesses.
"Pagemodo is the perfect addition to the Webs family of products," notes Haroon Mokhtarzada, CEO and co-founder of Webs. "Our first mission was to make it super easy for anyone to create a professional-looking website, and millions of small businesses benefited from the Webs solution. Today, small businesses are increasingly turning to Facebook as a new marketing channel, so we think it's time to make it just as easy to manage a Facebook presence."
By using Pagemodo's Pagebuilder, small businesses can design and add new tabs—such as a "Welcome" page—to their Facebook fan pages. The Pagebuilder provides ready-made templates that do 99% of the work, so no technical or design skills are needed. To customize their pages, users can upload pictures (like a company logo or sample work), embed videos, change the color palette, modify copy, and more. The result is a Facebook presence that is striking, engaging, and informative.
Pagemodo is an international company founded by two Danish entrepreneurs, Thomas Kjeldgaard and Jakob Lykkegaard. The two combined their skills in social media, sales, marketing, user interface design, and web product development to launch their first product in 2010: Pagemodo's Pagebuilder.
Pagemodo's post-launch results are already impressive:

Over 60,000 small and micro-businesses have signed up with Pagemodo and have published over 100,000 custom Facebook pages
1.2 million Facebook users view a Facebook page powered by Pagemodo every month
"We are really excited to be joining Webs," says Thomas Kjeldgaard, Pagemodo co-founder. "Pagemodo has a ton of potential and we can't wait to work with Webs on improving it with more features, more dynamic content, and an enhanced user experience."
"Pagemodo is also going to get a lot more exposure by joining forces with an established, popular company like Webs. All of the small businesses that use Webs will find out that there's also an easy way to be improve the quality of their Facebook presence," adds Pagemodo co-founder Jakob Lykkegaard.
Webs plans to enhance the Pagemodo service and offer it to the millions of small businesses that already use Webs to create and manage their websites.
About Webs, Inc.
Webs (http://webs.com) is the world's largest do-it-yourself website-building solution serving over 50 million users. Webs enables small and micro-businesses to easily create a great-looking website and project a professional image. The Webs family of products—including Webs, ContactMe, and Pagemodo—provide small businesses with simple and cost-effective ways to launch and grow their presences across web, social, and mobile platforms. Founded in 2001 by the Mokhtarzada brothers, Webs is funded by Novak Biddle Venture Partners and Columbia Capital. For more information, contact Chuck Hester at hester(at)webs(dot)com or visit http://www.Webs.com, http://www.ContactMe.com and http://www.Pagemodo.com to sign up for free today.
###