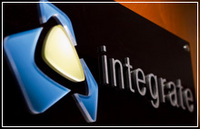 Integrate is a reliable partner that provides a sense of security and consistency in a market that has proven to be very fluid and dynamic."
Denver, CO (PRWEB) February 3, 2011
Integrate.com is helping 1NW Contact break into the education vertical and secure a solid foothold as a Live Transfer generator in this valuable market. 1NW has scaled its education business by 300% since beginning with Integrate less than 90 days ago. More exponential growth is on the horizon.
1NW Contact is a contact center organization. They provide inbound and outbound contact management products and services for various industry sectors. The company partnered with performance marketing platform, Integrate.com, in order to expand business into a new vertical. After carefully reviewing more than 30 campaigns from advertisers who were seeking qualified live transfer calls, Leonard Linton, CEO for 1NW Contact, identified an initial education campaign that would provide the most opportunity for long term success.
Leonard reports "For us, it was less about turning a quick profit and more about finding campaigns that we could sustain long term and scale over time. Integrate allowed us to be selective in the campaigns that we chose. Their support was integral to successfully penetrating the education vertical. Our account manager connected us with robust quality data sources and worked with us throughout the implementation process. The campaign we are currently running is on pace to generate $40,000 in monthly revenue and holds the potential to scale up to $180,000. We have identified several other education offers that provide the same opportunity."
The client reports growth of their education business by 300% since first partnering with Integrate's technology platform in early November. They project an additional 200% growth once they ramp delivery up to the next level. Dedicated man hours to this project have multiplied ten times as a result of its profitability. The level of direct connection they were able to establish with the end clients has played an important piece in developing long term stability with their campaigns.
Integrate.com is a performance based customer generation platform that integrates virtually every type of media source, both online and offline, into one easy-to-use interface. Essentially any advertiser can use Integrate to capture new customers through billboards, newspapers, magazines, TV, radio, mobile devices, SEM sites, online contextual ads and more. The platform offers a one stop shop that embraces all aspects of performance marketing, including Cost-per-Inbound-Call (CPIC), Cost-per-Lead (CPL), Cost-per-Acquisition (CPA), and Live Transfer (LT) campaign models.
For more information on Integrate.com, please visit their website at http://www.integrate.com or call 866-478-0326.
###