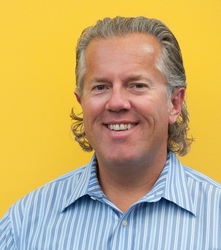 Every customer is much more important now. Mystery shopping helps companies identify and deliver great customer experiences
Perrysburg, OH (PRWEB) February 3, 2011
Ron Welty, president of IntelliShop, a national mystery shopping and customer experience measurement firm, has been elected vice president of the board of directors for the Mystery Shopping Providers Association (MSPA). The MSPA is the largest professional trade association dedicated to improving service quality, with over 400 member companies worldwide.
"I am really honored to continue my service on the MSPA board of directors, and to be elected vice president," said Welty. "This is an exciting year for MSPA. Business for our member companies is bouncing back very strongly, with clients seeking every advantage to help them measure and improve their customer experience. I'm committed to helping spread the word so that even more clients will know the value that a mystery shopping program can bring to them, and why they should select an MSPA member for those programs."
IntelliShop has been a member of the MSPA since 2000 and Welty has served on its Board of Directors for six years. The MSPA board of directors and its officers are elected annually by the full MSPA membership. The four officer positions – president, vice president, treasurer, and secretary – are also elected annually by the membership.
ABOUT INTELLISHOP: IntelliShop is a national mystery shopping and customer experience measurement firm dedicated to helping clients understand and improve what happens at the moment-of-truth with their customers. IntelliShop offers mystery shopping evaluations, video mystery shopping, customer satisfaction research, analytics and consultation, brand audits, and employee incentive programs. IntelliShop selects from a panel of more than 410,000 evaluators to help companies measure and improve their customer experiences onsite, on the phone, and on the web. For more information, call 877-894-6349 or visit http://www.intelli-shop.com
ABOUT THE MSPA: The MSPA is the largest professional trade association dedicated to improving service quality using anonymous resources. With over 400 member companies worldwide, its diverse membership includes companies that specialize in providing mystery shopping services, as well as market research and merchandising companies, private investigation firms, and training organizations. MSPA member companies work with their clients to establish mechanisms to measure and improve levels of service. For more information visit http://www.mysteryshop.org
###