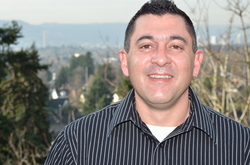 "One of the reasons for engaging in social media is to build a base of followers and foster relationships; however, it is a task that can consume an incredible amount of time."
Portland, OR (PRWEB) February 2, 2011
Social Resolve, LLC announces the launch date for its social media content management system. On Feb. 15, 2011, Bundle Post TM will change the way businesses, both large and small, warehouse their social media content and generate consistent, relevant posts.
"Businesses that use social media effectively, identify and push a consistent stream of valuable content to their fans and followers throughout the day," said Robert Caruso, founder and chief executive officer of Social Resolve. "One of the reasons for engaging in social media is to build a base of followers and foster relationships; however, it is a task that can consume an incredible amount of time."
The patent pending Bundle Post technology will significantly reduce the time required for finding, reviewing, editing, scheduling and posting relevant content by automatically pulling Google Alert search terms and RSS feed content directly into a database with headings, links and descriptions, ready for posting to social media accounts. This content can be reviewed, edited, grouped and appended with date/time posting schedules that then can be exported and immediately uploaded into a social media management system, such as HootSuite, for bulk posting.
The Bundle Post system also provides the ability to automatically merge hash tags into the text content of the databased posts. Users can create lists of pre-selected key words as well as the desired replaced hashtags. Bundle Post automatically finds and replaces the keywords with the hashtags, delivering more effective posts, in a lot less time.
Bundle Post is the first system with the capability to database and merge all web, video and social content along with desired #FollowFriday posts and insert them into an exportable file format. Having personal social content posts already databased and ready ensures that brand related content is never overlooked in daily feed postings.
"This is a game changing solution for businesses," Caruso said. "The Bundle Post system cuts approximately 80 percent of the back office workload required, making social media management more effective for organizations of any size. Additionally, businesses have the potential to realize increased profitability as a result of the efficiencies the technology delivers, allowing more time for engaging with fans and followers."
Bundle Post offers three account options – a free account for one Google Alert or RSS channel and one daily export for bulk posting on a single day; an expanded account for up to four Google Alerts or RSS channels, unlimited post exports and additional content management system features or a pro account with an unlimited number of Google Alerts or RSS channels, unlimited post exports and all content management system features. http://BundlePost.com
For more information about Bundle Post, contact info(at)socialresolve(dot)com.
After years of social media management and consulting, Social Resolve was founded to offer a range of social media management services including strategy development and managing and monitoring social presence. Additionally, Social Resolve is committed to the development of systems and technologies that aid business with improved social media content management solutions that deliver enhanced profitability. Bundle Post is the company's first proprietary technology.
# # #