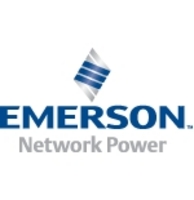 Delivering a new level of modularity, scalability and flexibility, in addition to the four attributes—efficient, economical, interoperable and controllable—these new solutions will serve as guiding principles as we expand the family of Smart Solutions.
Columbus, OH (PRWEB) February 2, 2011
Emerson Network Power, a business of Emerson and the global leader in enabling Business-Critical Continuity™, today introduced Smart Solutions, a family of intelligent, integrated infrastructure systems for the data center. These Smart Solutions bring together best-of-breed technologies and industry best practices to enable cost-effective management of capacity, efficiency and availability through interoperable systems configured to speed implementation, adapt to change and reduce costs.
As part of the family, the company also introduced the SmartRowTM and SmartModTM offerings which, along with the previously released SmartAisleTM offering, exemplify the design principles and value of all Smart Solutions. These offerings are available globally. Timing and availability will differ from region to region.
The SmartRow offering is a unique, standalone data center infrastructure that supports up to 20kW of IT equipment in an enclosed, multi-rack configuration with integrated power, cooling, infrastructure management and fire suppression. By reducing room modifications required to support IT equipment, the configuration can reduce initial capital costs by about 10 percent. It can cut ongoing energy costs by up to 30 percent.
The SmartMod offering is an intelligent, integrated infrastructure included in a rapid-deployment enclosure. It can be used to supplement existing data center capacity or can be deployed as a standalone, remote data center or disaster recovery site. Unlike other containerized systems, the SmartMod enclosure comes in configurations to support a wide range of capacity needs and accommodates the most common data center densities without sacrificing availability.
The SmartAisle infrastructure can increase efficiency and provide flexibility through row-based infrastructure for new and existing data centers. Through a simplified, modular design, SmartAisle configurations enable IT professionals to reduce equipment costs, optimize the use of existing infrastructure, free up stranded capacity and reduce energy consumption by up to 30 percent.
Smart Solutions
The Smart Solutions leverages Emerson Network Power's breadth of technologies and depth of data center design expertise. The offerings integrate many of Emerson's power, precision cooling, monitoring and management technologies and services, including Liebert, Knurr, ASCO, Avocent, and NetSure branded products to deliver efficiency without compromising availability in the data center.
Emerson's data center expertise is reflected in the way these infrastructure solutions enable customers to benefit from industry best practices, such as:

Tightly controlled airflow management to optimize density and efficiency. Hot air and cold air are isolated in Smart Solutions to increase precision cooling system intake air temperatures, resulting in safer operating temperatures for IT equipment and higher cooling system efficiency.
Enterprise-grade power for availability and reliability. Smart Solutions use online, double-conversion UPS systems to provide higher availability than conventional rack-based line-interactive systems. Online double-conversion UPS systems protect against a greater number of power anomalies, have longer battery life and have wider voltage windows.
Comprehensive planning, monitoring and management technology for interoperability and control. Data center infrastructure management and control technologies are used to assist in capacity planning, efficiency optimization and space utilization, availability monitoring and enabling remote access.
Space-savings, minimal footprint. Infrastructure solutions are designed to support growing data center capacity in a minimal footprint. For instance, the SmartRow offering includes comprehensive power, precision cooling, racks, monitoring and management and fire suppression for up to 20kW, while taking up only 66 square feet of space.
Modularity for flexibility and easier capacity expansion. Smart Solutions utilize systems that are designed to operate together and provide scalability as customers require additional capacity.
Unique local service for design audits, configuration support, installation support, maintenance and repair.
The SmartRow Offering
The SmartRow infrastructure solution reduces the cost and complexity associated with designing and managing smaller data centers, remote locations or disaster recovery sites. It is simple to configure and deploy and can work in virtually any air conditioned room. The Infrastructure could be installed in a spare room, for example, without making significant changes to the room—even in locations where people are working.
The infrastructure solution can be configured to support up to 20 kW of equipment in up to six sealed enclosures. Integrated cooling is provided by a precision cooling system with digital scroll compressors that optimize efficiency by allowing cooling capacity to continually adapt to changes in load. Efficiency is enhanced through the design of the cooling distribution system, which prevents hot and cold air from mixing, increasing return air temperatures.
Available in air-cooled, water/glycol and chilled water configurations to work with existing heat rejection systems, the infrastructure features a backup ventilation system with temperature sensors that activate exhaust fans at the top of the enclosure if temperatures get too high for any reason. Power protection can be provided by rack UPS systems or existing UPS systems. In addition, integrated fire suppression allows the system to meet fire code without costly room modifications.
The SmartMod Offering
The SmartMod enclosure provides the industry's leading power, cooling and data center infrastructure management systems in a rapid-deployment enclosure. It is designed to provide additional or standalone capacity for the majority of data centers based on the most common density ranges, without sacrificing availability. It comes in flexible configurations to support a range of capacity needs. Multiple power and precision cooling options within each configuration enable customization for redundancy levels, types of heat rejection and other requirements.
Its unique 11.5-foot internal width sets the SmartMod enclosure apart from traditional container systems, by providing sufficient access to the front and rear of the rack row for servicing, without the use of rack sliders and without having to open the enclosure to the outside elements. To accommodate larger IT loads, power and IT equipment can be separated into matching enclosures configured to function together.
The SmartAisle Offering
This infrastructure solution offers an unprecedented range of industry-leading infrastructure systems designed for numerous applications and environments. SmartAisle configurations can be scaled to fit any size IT environment from a row of racks to large enterprise data centers. The SmartAisle offering brings together the widest range of modular infrastructure building blocks such as row-base precision cooling, row-based UPS systems, configurable PDUs and power busway distribution, data center infrastructure management appliance and software and cold aisle containment systems.
SmartAisle configurations are most cost-effective up to 400kW in total capacity and the SmartAisle offering can deliver up to 30 percent annual energy savings compared to a conventional data center design.
Quotes attributable to Jeff Sturgeon, vice president of solutions and marketing at Emerson Network Power's Liebert power and cooling business in North America:

"Our customers are looking for greater economy and efficiency in their data centers, interoperability with existing systems and more control over their IT environments."
"Delivering a new level of modularity, scalability and flexibility, in addition to the four attributes—efficient, economical, interoperable and controllable—these new solutions will serve as guiding principles as we expand the family of Smart Solutions."
Related Links:
Video:
Smart Solutions Video
Pasco County Video Case Study
BAIS Video Case Study
Print:
Pasco County Case Study
BAIS Case Study
About Emerson Network Power
Emerson Network Power, a business of Emerson, is the global leader in enabling Business-Critical Continuity™ from grid to chip for telecommunication networks, data centers, health care and industrial facilities. Emerson Network Power provides innovative solutions and expertise in areas including AC and DC power and precision cooling systems, embedded computing and power, integrated racks and enclosures, power switching and controls, infrastructure management, and connectivity. All solutions are supported globally by local Emerson Network Power service technicians. Liebert AC power, precision cooling and monitoring products and services from Emerson Network Power deliver Efficiency Without Compromise™ by helping customers optimize their data center infrastructure to reduce costs and deliver high availability. For more information, visit http://www.Liebert.com, http://www.EmersonNetworkPower.com or http://www.Eu.EmersonNetworkPower.com.
About Emerson
Emerson, based in St. Louis, Missouri (USA), is a global leader in bringing technology and engineering together to provide innovative solutions for customers in industrial, commercial, and consumer markets through its network power, process management, industrial automation, climate technologies, and tools and storage businesses. Sales in fiscal 2010 were $21 billion. For more information, visit http://www.Emerson.com.
# # #