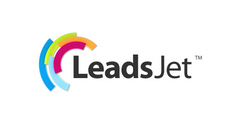 "LeadsJet is unique in that you set the bid price you're willing to pay for a qualified lead or customer,"
Chicago, IL (PRWEB) February 3, 2011
LeadsJet, a revolutionary new lead generation system, is pleased to announce the release of their exciting new service which allows businesses all over the world to bid on up-to-the-minute qualified leads in their geographic area.
Business owners set up free accounts at http://www.LeadsJet.com, with no down payment, minimum purchase or monthly commitments.
They are then given the ability to bid on leads in their geographic area and their area of business, whether it be restaurants, beauty salons, antique furniture, or any other category.
The business owner has the opportunity to bid on as many or as few leads as they want, and the leads are delivered to the business owner immediately, as soon as the bid is approved. All of the leads are from people who have requested information about the business owner's specific category.
"The challenge facing most business owners in marketing online is they often have little or no experience at either getting a website up, or generating qualified traffic from the web, although they know this is a critical strategy in today's business environment," explained Aimee Vo, spokesperson for LeadsJet.
"LeadsJet provides a way for business owners in any industry, located anywhere in the world, to leverage the power of the internet into leads and customers for their businesses, without having to learn a thing about internet marketing, or spending a penny on expensive web designers or so-called optimization experts."
All a business owner needs to do to purchase leads is to log on to the LeadsJet site and identify what geographical area and what industry they are interested in.
The Leadsjet system also ensures that the leads are actually from pre-qualified customers who have specifically requested information on a local product or service.
"LeadsJet is unique in that you set the bid price you're willing to pay for a qualified lead or customer," Vo explained. "And unlike other 'Leads Services', LeadsJet leads are delivered to the winning bidder within seconds of coming in - there is NO delay, making these leads of the utmost quality and freshness."
Those seeking more information may visit http://www.leadsjet.com
###