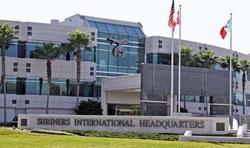 "In the healthcare supply chain, we must constantly seek ways to improve quality and reduce costs," said Cox. "For equipment purchasing we accomplished that with MEMdata."
Tampa, FL and College Station, TX (PRWEB) February 3, 2011
Like most health systems, Shriners Hospitals for Children® faced fiscal challenges with the downturn in the economy. For two years, the world renowned health system made changes to meet those challenges, including limiting new equipment purchases.
But hospitals are among the most asset intensive organizations in the world, and while equipment purchases can be deferred for a short time, this is often followed by budget increases for equipment. Such was the case for Shriners Hospitals for Children®, which began to enhance equipment for its facilities in late 2010, after two years of pent up capital demand.
"Capital equipment is a mainstay for medical facilities," says Terry Cox, Corporate Director of Supply Chain. "You can postpone such purchases for only so long." Cox should know. His career in supply chain management spans over 30 years. After retiring as an officer from the U.S. Army Medical Department, Cox has since served both for-profit and non-profit health systems, most recently as the Director of Supply Chain for Texas Children's Hospital.
At Shriners Hospitals for Children®, Cox now presides over the supply chain of 20 hospitals in the U.S. and one each in Montreal and Mexico City, making it the largest pediatric sub-specialty health care system in the world. The organization provides all services regardless of the patients' ability to pay. Because of its mission, the patients it serves, and an international scope, it must stay on the leading edge of technology while controlling costs.
To assist with their high volume of new equipment needs, they turned to MEMdata, a medical equipment procurement firm. MEMdata's unique procurement model ensures open access to new technology while achieving competitive pricing on equipment of all types. In fact, a recent independent study conducted by two economists, including a senior fellow at the Brookings Institution, found MEMdata achieved 18% average cost reduction on over 20,000 assets for hospitals in 41 states.
For Shriners Hospitals for Children®, MEMdata completed 20 budgets and processed over 200 equipment purchase projects over a five month period. The cost reduction results were significant. All facilities came in under budget, and when comparing MEMdata's annual service fee to cost reductions, a Return On Investment (ROI) of 672% was achieved. When comparing savings to fees paid over the same five months, MEMdata ROI shot up to 2,969%. The results caught the attention of Cox.
"In the healthcare supply chain, we must constantly seek ways to improve quality and reduce costs," said Cox. "For equipment purchasing we accomplished that with MEMdata." Cox further explained that reducing equipment purchase costs eases pressure on revenue needs. "According to Thomson Reuters, the average hospital operating margin is about 3.1%," said Cox. "From that perspective, the cost reductions we achieved with MEMdata equate to over $17 million in annual revenue for the system."
MEMdata CEO Bob Yancy says it takes both organizations working together to achieve such results. "Our most successful case studies include the support of supply chain personnel working with us," said Yancy. "We are just so proud to serve an organization like Shriners Hospitals for Children®."
About Shriners Hospitals for Children®
Shriners Hospitals for Children® is a health care system of 22 hospitals dedicated to changing the world through caring for kids by providing pediatric specialty care, innovative research and outstanding teaching programs. Children up to age 18 with orthopaedic conditions, burns, spinal cord injuries, and cleft lip and palate are eligible for care and receive all services in a family-centered environment, regardless of the patients' ability to pay.
About MEMdata
MEMdata processes equipment transactions for approximately 550 medical facilities nationwide, using an eRFP procurement auction process which a 2010 independent economic study found achieves the best pricing in the nation on equipment for medical facilities. MEMdata also offers Equipment Planning for construction projects, web-based tools in support of capital equipment investments, price benchmarking, maintenance analyses and other services. http://www.memdata.com.
###