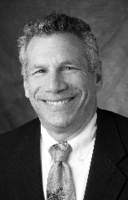 Larry is a well-known and respected community leader
Buffalo, NY (PRWEB) February 3, 2011
Jaeckle Fleischmann & Mugel, LLP, a full service corporate law firm announces that Lawrence M. Meckler has joined the Firm as Of Counsel. He will practice in the Firm's Business and Corporate, Labor and Employment and Economic & Land Development practice groups.
Mr. Meckler joins the Firm after a 34-year career with the Niagara Frontier Transportation Authority. He began his career as Counsel in the Authority's Legal Department, and also served as General Manager for the Authority's Metro Construction Division where he oversaw the completion of the $540 million Buffalo Light Rail Rapid Transit project. As the Authority's General Counsel, he served as Chief Legal Officer and represented the Authority in all legal matters before federal, state and local government agencies. The longest-serving Executive Director in the Authority's history, Mr. Meckler was appointed in 1998, and maintained this position until his retirement from the Authority in 2010. As Executive Director, he provided all strategic and operational leadership for the Authority, overseeing a budget of $171.5 million and 1,500 employees.
"Larry is a well-known and respected community leader," stated Edward Piwowarczyk, the Firm's Managing Partner. "His real-world business experience coupled with his legal skills, provide our clients with access to a unique skill set. We are proud to welcome Larry to the Jaeckle team."
Mr. Meckler earned his B.A., cum laude, from Herman H. Lehman College and his J.D. from the State University of New York at Buffalo. He has served in a leadership capacity on the board of directors for many development organizations, including the Erie County Industrial Development Agency, the Buffalo Urban Development Corporation as well as the Buffalo and Fort Erie Peace Bridge Authority, where he served as Board Chair. Mr. Meckler resides in East Amherst, and will practice from the Firm's Buffalo office.
Jaeckle Fleischmann & Mugel, LLP is a full-service corporate law firm with more than 60 legal professionals. The Firm's clients include Fortune 500 companies, publicly and privately held businesses, financial institutions, governmental entities, universities, as well as individual business owners. For more information, visit our website at http://www.jaeckle.com.
###