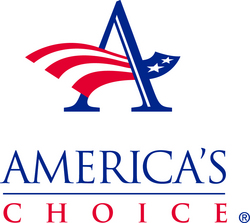 Atlanta (PRWEB) February 3, 2011
Principals, teachers, and school administrators from across the country gathered today at Pearson America's Choice annual National Conference in Atlanta to learn how best to implement the new Common Core State Standards (CCSS) and share successful strategies for turning around low-performing schools.
Pearson America's Choice Senior Fellows Phil Daro, chair of the Common Core mathematics college and career readiness standards work group, and Sally Hampton, chair of the Common Core English language arts college and career readiness standards work group, will both present at the three-day conference, drawing on their extensive knowledge and experience to help educators with the transition to new levels of rigor and readiness for student achievement and teacher effectiveness.
During the two-day conference, hundreds of educators are joining together to discover instructional strategies from Common Core authorities during sessions on:

Instructional Leadership for the Common Core State Standards. A session meant to help school leaders understand the new standards and their implications for curriculum, instruction, assessment and professional development.
Instruction and the Math Common Core Standards. Led by Daro, a presentation focused on defining how the CCSS will change classroom instruction, including what students should understand and be able to do in their study of math.
Instruction and the English language arts (ELA) Common Core Standards. Led by Hampton, an explanation of the instructional changes in reading and writing instruction with a focus on students' development of writing proficiency and successful comprehension of written text.
What do the Common Core State Standards Mean for English Learners? A demonstration on how the new standards can change the usual instructional outcome for English Language Learners (ELLs) and ensure these students realize academic success.
Formative and Summative Assessment: Tools for Realizing the Standards. An exploration of how assessment tools and professional development can support teachers as they transition to the CCSS.
"By bringing together the nation's leading experts on the Common Core and school improvement, our national conference is facilitating the cross pollination of great ideas and proven practices that lead to successful schools across the country. We planned this conference to offer a unique experience for today's educators: front-row access to the Common Core experts in tandem with research-based instructional solutions that provide support for schools as they shift to the new standards," said Pearson Executive Vice President Steve Dowling.
Conference attendees will also network with their peers to share successful and sustainable approaches for helping the most at-risk students and improving low-performing schools. On-site visits to Atlanta-area schools making a difference for students and virtual tours of other thriving turnaround initiatives will be featured throughout the conference. For more, go to: http://www.americaschoice.org and http://www.pearsoned.com/commoncore.
About Pearson
Pearson has a vision of effective education: a virtuous circle of learning where powerful technologies enable teachers to assess students unobtrusively, diagnose their learning needs swiftly, prescribe personalized learning, and monitor student progress. This ongoing cycle of feedback to students, teachers, and parents begins by optimizing assessment data and putting it to work for continuous improvement in student progress and teaching effectiveness. For more, visit http://www.pearsonschool.com.
Press Contact: Kate Miller, kate(dot)miller(at)pearson(dot)com, 800-745-8489
###