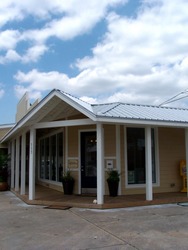 Because of these trends, now is the time to take advantage of those opportunities in this corner of the real estate market.
Port Saint Joe, FL (PRWEB) February 4, 2011
Beach Properties Real Estate Group LLC continues to cover the uptrend in pending home sales improvements. Sales gained further in December nationwide, marking the fifth gain in the past six months, according to the National Association of Realtors®
In the past two years there have been stable home prices and that trend is likely to continue in 2011. Pending home sales in the South jumped 11.5 percent to an index of 101.9 and is 1.7 percent above December 2009.
The Pending Home Sales Index, a forward-looking indicator, increased 2.0 percent to 93.7 based on contracts signed in December from a downwardly revised 91.9 in November. The index is 4.2 percent below the 97.8 mark in December 2009. The data reflects contracts and not closings, which normally occur with a lag time of one or two months.
Good affordability conditions and economic improvement is credited for the gains. Hopefully, mortgage rates should rise only modestly in the months ahead, so that can continue to see a favorable environment for buyers.
From their new offices on Highway 98 in Port St. Joe FL, Beach Properties (http://www.floridabeachproperties.us) has an extraordinary selection of homes and home sites for sale, as well as commercial, with great resources to get to know the forgotten coast. With the current uptrend, they are the strategically able to search any property that is listed and find out all the amazing real estate opportunities available in the panhandle.
Kaye Haddock and their dedicated "top selling" real estate professionals have the knowledge of the entire coast and surrounding areas to help clients achieve their real estate goals. Mrs. Haddock says, "Because of these trends, now is the time to take advantage of those opportunities in this corner of the real estate market."
###