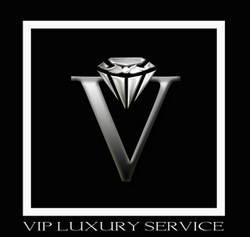 Ad Hoc Made-to-pleasure gives new meaning to luxury made to measure. Bespoke suits, shirts, ties, shoes, cashmere, handbags, accessories for men and women. Image Consultants, Personal shoppers and Personal Stylists worldwide
(PRWeb UK) February 3, 2011
VIP Luxury Service carries the finest men and women's clothing and accessories, custom made and manufactured in Italy, and offers a complete selection of services that will help design the perfect luxury lifestyle ranging from personal styling, image makeovers, closet overhaul, private shopping to custom packages and wardrobe management.
Through the extensive network of Image Consultants, Personal Shoppers and Stylists, VIP Luxury Service caters to the client who perhaps needs assistance with creating a fashion image or doesn't have the time nor the inclination to shop.
VIP Luxury Service firmly believes in the values of tradition and craftsmanship. The passion for luxury clothing combined with the finest fabrics and leathers handcrafted by accomplished artisans are at the heart of the company's philosophy. With this in mind they have created Ad Hoc, made to measure and made-to-order garments and accessories with one objective: Made-to-Pleasure.
Ad Hoc garments are aimed at those individuals who still believe that true luxury is the search for a truly unique item. VIP Luxury Service shares these garments with their valued customers throughout the world, offering their exceptional Exclusive On-Site-Service.
The mission is to achieve the perfect harmony between personality and style offering clients the opportunity to have everything their heart desires made bespoke, as well as continuing to provide its clients with the world's most luxurious brands.
A meeting with VIP Luxury Service's Image Consultants will turn into a unique experience.
The VIP Luxury Service's client will be able to discuss their needs with a VIP Luxury Service consultant who will visit them at their office or home to work together towards creating a unique and exclusive "made-to-pleasure" total-look. Bespoke, made to measure suits, ties, shoes, shirts, cashmere and accessories for men and women.
Time is precious, which is why VIP Luxury Service will meet its client's needs by offering them a home delivery service wherever they are.
Exclusive Buying Service

If the client is looking for something specific, VIP Luxury Service will find it for them. No request is too great.
Exclusive access to special offers by major luxury brands.
The client tells VIP Luxury Service what they need, how much they would like to spend and VIP Luxury Service will take it from there.
VIP Luxury Service will do the shopping for the client and have it delivered.
Shopping on Commission
If the client needs to cater for that Special Person who already has everything, or for their best customers or Business Partners VIP Luxury Service will provide the client with the most exclusive shopping-on-commission service, ensuring the client's every desire is satisfied.
Product Search
If the client is looking for something undiscoverable, VIP Luxury Service will purchase it on the client's behalf. From limited edition handbags to the brand new Ferrari model, from a villa in Saint Tropez to the most exclusive mobile phone personalized in gold and diamonds.
After a preliminary free-of-charge meeting to define the characteristics and budget of required items, typology of receivers and destination details, the Personal Shopper will engage in the research.
Gift for every occasion
Whether birthdays, holidays or anniversaries VIP Luxury Service can buy the most appropriate gift for their client. The ideal solution for all those that are looking for important presents that need to be edgy, personalized, typical, or simply cannot afford to spend half a day running through town to look for 'something'
Corporate Gifts
VIP Luxury Service realizes how frustrating and time consuming it can be to find the right corporate gift for companies. VIP Luxury Service provides a cost- effective bespoke service according to each company's requirements.
For additional information regarding products and price ranges or simply to arrange an appointment, companies can simply contact the VIP Luxury Service Corporate Gift Team and they will bring everything to the company's office, saving the company time and hassle.
info(at)vipluxuryservice(dot)com
http://www.vipluxuryservice.com
###