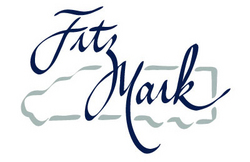 Indianapolis, IN (PRWEB) February 2, 2011
FitzMark Inc., a fast-growing provider of third party logistics and freight management, today announced the opening of its new sales and operations office in the greater Los Angeles, CA area. The new office is located near FitzMark's key freight customers in Torrance, CA and expands the company's mission to establish strategic offices and consolidated freight hubs that will align with the service offerings that FitzMark expertly provides to their clientele.
In addition to the experienced team currently installed in the new Torrance, CA location, FitzMark plans on adding sales and operational personnel to the new office to meet growing freight volume demands and mature new relationships. "We are excited about the success FitzMark has achieved over the past several years," said Scott Fitzgerald, FitzMark's CEO. "We are looking for new markets of opportunity as we continue our controlled growth in the logistics sector. We are a unique solutions-driven provider well positioned to help our customers meet their own growth potential." FitzMark's model allows the company to manage all modes of freight: truckload, air, intermodal, expedited, and large partials. Fitzgerald states "the challenge of moving less-than-truckload shipments at truckload shipment transit times - and at competitive rates - is our specialty. Our ability to consolidate our LTL customers into a truckload configuration, improves their service times while saving them money. Our new presence on the west coast will further boost our service for all outbound shipments as we continue to increase our volume by double-digits in 2011."
FitzMark recently relocated its headquarters to a larger facility in Indianapolis, where it now offers consolidation and warehousing capabilities for its expanding customer base. Additional FitzMark offices include; Chicago, IL, and recently opened Denver, CO location. FitzMark will continue its expansion plans in the 2nd quarter of 2011; Opening additional locations in the Pacific Northwest and East Coast. Qualified agents and brokers are encouraged to apply online at: http://FitzMark.com/index.php?/join-the-fitzmark-team.html.
FitzMark has been reported as one of the nation's fastest growing logistics companies and featured in prominent newspapers, blogs, and industry publications. The company continues to grow its customer base and industries serviced. Reverse logistics and mobile asset management of returnable containers are one area of expertise. Company sales grew 40% in 2010 compared to 2009, and sales are projected to double by 2012 from just three years ago. In 2010, FitzMark also successfully launched the subsidiary Freight City, an online trading portal (http://www.FreightCity.com) that connects shippers and carriers with direct shipment bidding, creating a true live auction market place, unlike traditional load boards. For more information about FitzMark and its intelligent approach to logistics solutions, please visit http://www.FitzMark.com
###