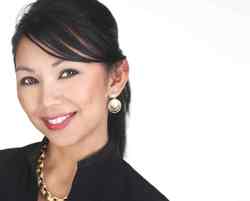 Networking isn't about passing out business cards at random events. It's about having strategic conversations -- the right conversation with the right person at the right time.
Wilmington, DE (PRWEB) February 9, 2011
"7 Simple Secrets to Convert CONTACTS to CASH Flow" Free Teleclass
Entrepreneurs and solo professionals know the value of networking. Yet, many have amassed thousands of "friends" and "followers" and drawers full of business cards with few clients to show for it, and struggle to break even while watching less talented competitors get all the breaks. They remain connection rich, but cash poor.
The difference between success and failure depends not on the quantity of relationships, but on the quality of them, and that's a direct result of the quality of the conversations they have.
Liz Lynch, top networking strategist, business mentor and author of Smart Networking: Attract a Following In Person & Online, has a system for turning conversations into cash. She says that knowing how to engage contacts in an authentic and purposeful way is a vital skill for increasing revenues.
"You may be terrible at sales," Liz says, "But if prospects arrive at your door pre-sold, your job is much easier. Your time is better utilized and you can focus on doing the work you love."
Her teleseminar, One Conversation Away: 7 Simple Secrets to Convert CONTACTS to CASH FLOW Quickly, Easily & Authentically, is free with limited availability. Registered participants will learn how to transition into high-impact win-win conversations, how to ask for what they want and get it, the do's and don'ts of conversing through social media, and much, much more.
"Time and again I've won high five-figure and multiple six-figure engagements, often with no competition at all, because I had the right conversation with the right person at the right time! Networking isn't about getting out there and passing out your business card at random events, or pestering people to give you business. It's about having strategic conversations. I'm going to break it all down for you so you can quickly start generating your own stellar results."
Liz has an incredible record of success. And her simple formula works for conversations on the phone, face-to-face, by email or through social media. "The principles are universal, so once you master them, you'll be able to use them everywhere and your income will soar."
Check out One Conversation Away: 7 Simple Secrets to Convert CONTACTS to CASH FLOW Quickly, Easily and Authentically, Wednesday, February 16, 4 p.m. (EST). Here's the link to sign up…
http://www.oneconversationaway.com
###