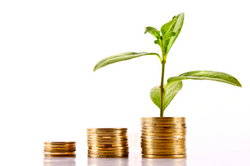 Try our eLearning System for 30 days for free and receive 7 videos that will put you on the right track for success. Dr. Doreen McGunagle
Palm Beach Gardens, FL (PRWEB) February 4, 2011
Global Strategic Management Solutions (GSMS) is pleased to offer a new eLearning System that is designed to provide the small business owner with tools for creating a strategic alignment with their sales and marketing goals. By doing this, a small business will gain a better understanding of its key resources that will set itself apart from others in the industry.
The eLearning System is a resource for small businesses that is designed to help them compete with other businesses. The strategies will also assist small businesses in growing their business, thus improving the bottom-line. The strategies are also designed to improve performance overall within the business. That, along with the other actions that occur when the strategies are put into play will help the small business owner to be more successful. Small businesses will be able to think strategically about their sales process, thus creating a customized marketing roadmap to grow their business.
Dr. Doreen McGunagle, CEO of Global Strategic Management Solutions has 20 years experience in management and supervising roles which she feels prepared her for the task of establishing her own consulting firm. Small business owners who take advantage of the information in her eLearning System will see just how she has used her extensive experience to provide the best ways to help them achieve their goals.
To get the eLearning System click here and start to use the insights revealed here to take your business to a whole new level. The eLearning system is a 12 month program that takes the business owner through all the stages necessary to create a sustainable business. "Try our eLearning System for 30 days for free and receive 7 videos that will put you on the right track for success." Dr. Doreen McGunagle
About Dr. Doreen McGunagle, CEO of Global Strategic Management Solutions
As a small business growth expert, Dr. McGunagle is known for her 360 degree assessments, strategic insights and results-focused action plans. She is that skilled, objective, and strategic outside consultant and co-collaborator who can be trusted and counted on to get to the root causes of performance breakdowns to guide organizations to achieve performance breakthroughs that show up readily in the balance sheet and beyond. More information is available by calling 561.208.1071 or online at http://www.growingyourbusinessfast.com.
# # #