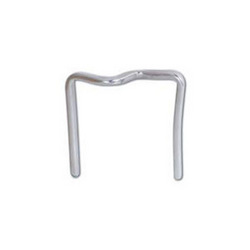 With the court accepting the joint stipulation for dismissal, the cloud of litigation has been lifted.
New Orleans, LA (PRWEB) February 4, 2011
According to court documents, at the request of both parties, Judge Laura Taylor Swain of the U.S. District Court for the Southern District of New York has ordered a Stipulation of Dismissal for plaintiff InteliFUSE, Inc. and defendant Biomedical Enterprises, Inc. dismissing the patent infringement suit upon settlement for an undisclosed amount. In the stipulation, BME acknowledged that U.S Patent Numbers 6,268,589 and 6,323,461, both owned by InteliFUSE, are valid and enforceable patents.
Lloyd N. Shields, counsel for InteliFUSE, commented regarding the settlement that, "Although Judge Swain's previous Markman ruling and denial of BME's motion for summary judgment gave us confidence we would win at trial, this settlement provides our client with certainty and an accelerated timetable for moving the company forward."
Eugene "Chip" Antoine, founder and CEO of InteliFUSE added that, "With the court accepting the joint stipulation for dismissal, the cloud of litigation has been lifted. For example, the settlement has already provided us with licensing opportunities, including the license to BME." At its foundation, Antoine continued," InteliFUSE is a medical device company built on its intellectual property, including both acquired and internally generated patents. Two of these patents have now been successfully defended. InteliFUSE will seize these developments to aggressively build the multi-faceted business we have always envisioned. We have already begun building a world-class distribution channel for our growing portfolio of "smart" shape memory implants. We will, of course, continue to develop our IP portfolio and defend it whenever the need arises."
The Settlement ends the litigation. According to court files, the stipulation of dismissal was filed on January 12, 2011. The specific case is InteliFUSE, Inc. v. BioMedical Enterprises, Inc., 1:05-cv-08093-LTS-JLC, U.S. District Court, Southern District of New York (Manhattan).
InteliFUSE, Inc. manufactures and markets StimuLINK®, a "smart" shape memory mini-implant, used for many orthopedic indications, including surgeries of the foot, ankle, hand and wrist, and replaces plates, screws, rods, nails, and wires. The InteliFUSER® activation/warming device quickly heats the StimuLINK implant to non-necrotic temperatures, and causes the implant to compress, pulling fractured surfaces together for bone repair and remodeling. StimuLINK also promotes osteogenesis (the ability of the body to grow new bone) and fusion of bone fragments through Continuous, Dynamic Compression®. The implant's benefits include less patient trauma and scarring, quicker procedure times and speedier post-operative recovery. StimuLINK mini-implants are available in sizes, gauges and designs appropriate to each fixation and fusion indication.
InteliFUSE, Inc , incorporated in Delaware and headquartered in New Orleans, was founded to design, develop and market a new generation of surgical implants for the $9 billion orthopaedic fixation implant market, and has acquired multiple patents and intellectual property related to the use of shape memory technology for bone fracture fixation/fusion and bone remodeling.
###