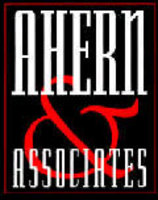 The only way St Mary's Food Bank has been and will be able to keep up with increased demand for our food distribution program is due to the efforts of partners like Andy Ahern and his network of connections who are willing to support our efforts
Phoenix, AZ (PRWEB) February 3, 2011
Banding together the transportation industry for the benefit of the less fortunate has been a personal plight for Andy Ahern, CEO of Ahern and Associates, Ltd. Over the last ten years Ahern has called upon fellow CEOs and Presidents of trucking and logistics companies across the country every holiday season to contribute to the efforts of St. Mary's Food Bank Alliance—the nation's first food bank.
As a result of his 2010 food drive and through the generosity of the trucking industry, Ahern has now raised over $1.2 million worth of food since the inception of his holiday food drive. Ahern has singled out St. Mary's Food Bank as a habitual recipient because of their extremely high operating standards which has resulted in a remarkable feat of transforming every $1.00 donated into $7.00 worth of food.
Additionally, through the help of their dedicated staff and volunteers, St. Mary's is able to direct 90% of their efforts to the elderly and families with small children. These operating and efficiency standards have place St. Mary's Food bank in the top 1% of all charities nationwide.
Ahern had a banner response to his 2010 food drive and would like to acknowledge the following companies: CR England, Benesch Law Firm, Fikes Trucking, Inc., Triple T Transportation, Inc., Hogan Transport, Inc., McKelvey Trucking Company, Trucks and Trailers of Northwest Arkansas, Hercules Forwarding, Inc., MCH Logistics, LLC, Land Link Traffic Systems, Mueller Law Firm, Stan Koch and Sons and Mike's Loading Service, Inc. As well as the personal generosity of Jim Moore, Patrick Gallagher, Mr. and Mrs. Tommy Ross of Milan Express, Tom Stephens, Mary Petty and many more.
"I would like to personally thank all of those who joined me this past year in making 2010 one of our most successful food drives to date. Through their generous contributions, we have been able to assist the Food Bank in recovering from one of its most trying years," said Ahern.
Terry Shannon, CEO of St. Mary's Food Bank Alliance, said, "This past holiday season was especially difficult for many Arizonans due to recent economic challenges. Unfortunately, the prospects are not much brighter in the near term. The only way St Mary's Food Bank has been and will be able to keep up with increased demand for our food distribution program is due to the efforts of partners like Andy Ahern and his network of connections who are willing to support our efforts."
To further help the food bank recover, Ahern is planning another "Christmas in July" food drive this summer.
About Ahern & Associates, Ltd.:
Ahern and Associates is North America's leading trucking and transportation management consulting firm. The skilled consultants at Ahern and Associates specialize in mergers and acquisitions of trucking and logistics companies as well as the restructuring and evaluation of existing carriers that seek to increase operating efficiency and improve profitability. Since 1987, Ahern and Associates has aided hundreds of buyers in the acquisition of trucking and logistics companies throughout the U.S. and Canada as well as assisting many transportation and logistics companies in reducing their overall operating costs and increasing their profitability. For more information, please call 602-242-1030 or visit http://www.Ahern-Ltd.com.
Business contact:
A.W. Ahern
602-242-1030
Media contact:
Jason W. Jantzen
Phoenix Marketing Associates
http://www.PhoenixMarketingAssociates.com
602-282-0202
# # #