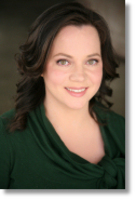 "There are entrepreneurs who consistently attract a steady stream of clients and referrals, and even have a waiting list of prospective clients knocking at the door."
(PRWEB) February 4, 2011
Bernadette Doyle, a marketing expert who specializes in helping people attract a steady stream of ideal clients, or becoming "Client Magnets," is at it again. By offering "Event Money Machine 2," a sequel to her wildly successful telesummit of the same name this past October, she will bring 10 of the marketing's hottest names into one place to provide attendees with up-to-the-minute advice and strategies for creating highly successful live events.
The free 5-day event runs Monday, 7 February through Friday, 11 February and listeners can join in worldwide.
The world's best event marketing gurus – including Doyle herself, "The Achievement Mentor" Tom Terwilliger, professional speaker Bob Oros, top-notch trainer Callan Rush, Master Internet Marketing and Business Development Consultant Travis Greenlee, Lead Consultant and founder of Real Results Training Carolyn Blunt, webinar success guru Stephen Beck, entrepreneur and author Leesa Barnes, founding member of Your Event Without Borders Jeremie Miller, and psychology of peak performance authority Andy Harrington – are coming together to share their best-kept secrets on making events profitable.
During the 5-day telesummit, speakers will cover topics including:

How honesty can potentially hurt your event and business planning process … and how you can turn this completely on its head!
How past successes can undermine your future success, and how to stop that cycle in its tracks.
How to know whether you should speak about that topic you've been considering.
The top 3 reasons business owners fail when trying to get a paid speaking engagement.
How to most effectively use "word of mouth marketing" to fill your next workshop.
A magical, 4-step process to triple your results through email marketing.
An automated method of turning live webinar trainings into a ton more cash.
How to "train" your audience to purchase your service packages from your life simulcast.
6 steps to building a strong offering for your audience.
The single most powerful mindset shift you must make to be extremely successful.
Business owners in any industry who are looking for a completely different telesummit experience – one designed specifically to teach them how to create a profitable event – won't want to miss "Event Money Machine 2," as it promises to provide information crucial to the success of any event.
Learn more at http://www.eventmoneymachine.com.
Bernadette Doyle created Client Magnets Ltd to help self-employed people solve one of their biggest business problems: attract a steady stream of clients. Formerly a full-time training consultant, Bernadette built an impressive corporate client list and delivered sales training all over the world. But she soon became disillusioned with trading her time for money and wanted to seek out new ways to profit from her expertise. Since then she has made the transition from full time consultant to information marketer, relocated to Ireland and now runs her business part time so she can devote more time to raising her two sons. Bernadette has attracted a loyal following who rave about her down to earth yet inspiring approach. You'll love Bernadette's marketing and success training products and programmes to help you develop a business that suits YOUR preferred lifestyle.
# # #