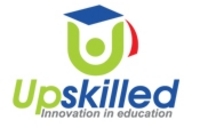 (PRWEB) February 4, 2011
One of Australia's most dynamic registered training organisations (RTOs), Upskilled, today announced the launch of its new Facebook and Twitter pages. Designed to create awareness of Upskilled's training offerings amongst new and existing customers, the pages will share company news, course information and host exciting competitions and giveaways.
Both pages will also serve a valuable customer service function by responding to enquiries, whilst engaging in discussion surrounding other relevant topics including education, career progression and corporate training.
"Social media platforms such as Twitter and Facebook provide a great opportunity for us to engage with our consumers and provide information on the benefits and accessibility of our extensive range of courses," comments Managing Director of Upskilled, Joel Gage. "We're looking forward to interacting with our followers and fans, letting them know the latest course updates and about the online competitions that we have coming up."
Upskilled provides training solutions for both individuals and businesses in more than 70 locations in Australia, including regional areas. All courses - from Business Administration and Human Resources to Management and Project Management - are staffed by highly qualified teachers and trainers who design tailored training plans to meet specific needs.
To find our more, visit http://www.twitter.com/upskilled or http://www.facebook.com/home.php#!/pages/Upskilled/146732582047266
-ENDS-
For more information about the courses available or to enroll in one of Upskilled's many training programs, simply visit http://www.upskilled.edu.au
###