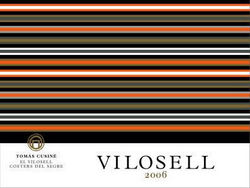 (PRWeb UK) February 4, 2011
htttp://Bibendum Wine Ltd's new look Spanish range will be out in force at the Wines of Spain Fair at Old Billingsgate on March 10th. The new agencies are: Adega A Coroa (Valdeorras), Bodegas Tomas Cusiné (Costers del Segre), Bodegas Campiña (Toro) and Bodega Vinos Valtuille (Bierzo). These exciting debutants join long-standing Bibendum favourites Casa de la Ermita, Criadores de Rioja, Dinastia Vivanco, Bodegas San Valero, Freixenet and Agricola Castellana.
Bibendum Director of Buying (Northern Hemisphere) Stuart Grundy said: "I have never been more excited about Spanish wines and Bibendum's Spanish range in particular. We have done a tremendous amount of work to identify outstanding producers from lesser known regions who are making old vine wines at a price that France and Italy can only dream of. The buzz around these wines at our Bibendum EC1 trade tasting in January justifies my belief that the market is as excited about new, vibrant Spanish wines as we at Bibendum are."
New Agencies
Adega A Coroa (Valdeorras) - Adega A Coroa produces a fantastic Godello grown on slate soils along the Sil river valley in Valdeorras. This wine is Bibendum's first Godello and we expect it to follow in Albarino's footsteps as one of the must-have grape varieties on a wine list. Bibendum will be showing the Godello 2009 (RRP £12.99).
Bodegas Tomas Cusiné (Costers del Segre) – Two excellent wines from the man behind the Castell del Remei winery. The modern, artistic packaging of the wines is as eye-catching as the juice is delicious. Bibendum will be showing the white Auzells 2009 and red Vilosell 2008 (both RRP £12.99).
Bodegas Campiña (Toro) – A superb Toro winery with a wealth of old vines aged between 40 and over 100 years at its disposal. Winemaker Rosa Zarza does a fantastic job to tame the Toro beast and produce ripe, concentrated wines with supple tannins and real freshness. Bibendum will be showing the Tempranillo Joven 2009 (RRP £8.99) and the Sabor Real Tempranillo Vinas Centenarias 2007 (RRP £13.49).
Bodega Vinos Valtuille (Bierzo) – Bierzo legend Raul Perez consults at this brilliant boutique winery run by owner and winemaker Marcos Garcia Alba. Marcos' four steep, terraced vineyards are planted with vines aged 60-100 years old. Bibendum will be importing the unoaked Pago de Valdoneje Mencia 2009 which blew tasters away at the company's annual trade tasting in January for its incredible value for money (RRP £10.49).
Other New Wine
As well as all the new agencies, Bibendum will also be showing a new wine from Agricola Castellana. The Rueda Sauvignon Blanc 2010 adds an internationally-recognised variety to the Verdejo that has proved very popular with trade customers over the last 12 months.
###