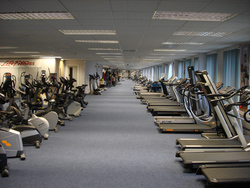 Our Treadmill sales have grown an amazing 25% year on year
(PRWEB) February 4, 2011
After expanding their range of treadmills at the start of 2010 Fitness-Superstore.co.uk have seen a dramatic increase in the number of treadmills purchased
Fitness Equipment Specialist Fitness-Superstore.co.uk is happy to announce their 25% increase on treadmill sales year on year and expects growth to continue well into 2011 and 2012.
Using a Treadmill is the most effective way to burn calories and increase your cardio vascular levels, and running is the body's most natural movement which makes the treadmill easy to use.
Paul Walker, M.D of Fitness Superstore says "As the price of home and commercial use treadmills become more affordable people seriously consider purchasing them over other types of cardio vascular equipment. Treadmills are also becoming more compact whilst still offering great workout programmes that will stop users becoming bored. We believe that these major changes to the humble treadmill have helped increase our sales volume and we feel confident that our customers are purchasing quality treadmills that will provide years of enjoyment!"
Previously sales of low budget or poorly manufactured treadmills have dominated by retailers that have no physical warehouse, they are merely sell equipment on their websites and over the phone and have no first hand experience of actually seeing and using the products they sell. With the increase of bricks and mortar retailers such as Fitness-Superstore.co.uk customers can make informed decisions from companies that physically use the equipment they sell.
With the significant growth of quality treadmills on the market, there are now products to suit everyone, from folding treadmills for those short on space, to fully commercial treadmills for those who want a gym quality machine in their home. Fitness-Superstore.co.uk have the largest range in the UK including such popular names as Life Fitness, Vision Fitness, NordicTrack, Reebok Fitness, York Fitness, Bremshey and many more.
###