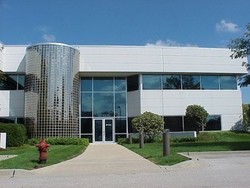 Once we looked at the options, salesforce.com™ was the obvious choice
Lincolnshire, IL (PRWEB) February 7, 2011
Sentral Assemblies, LLC., a leading supplier of custom wire harnesses and cable assemblies, announced that it has successfully converted its sales and engineering processes to a paperless system built on salesforce.com™.
The sales and engineering departments previously relied on a paper-heavy method of capturing and developing new leads and quote opportunities. After reviewing multiple electronic CRM platforms, Sentral selected salesforce.com™. Originally intended only to be used as a "front end," the system was quickly adapted to include other functions of the company. Sentral president Bill Schlitz commented "Once we looked at the options, salesforce.com™ was the obvious choice for CRM. Almost immediately we began to see the how flexible and powerful the system was. It wasn't long before every department wanted to go online."
In less than 60 days the company successfully incorporated sales, engineering, and production control into the system with no loss of data and dramatically improved efficiency. "We thought at the start it would cut down on some paper," said Schlitz, "but we are now looking at reduction of thousands of sheets of paper, and the toner and supplies that go with it. Our salespeople now have instant access from any location to all customer data, so it means outside people aren't driving to the office to look up every detail. The associated savings are significant."
The company's Green Initiative had previously engaged in recycling of scrap wire, cardboard and plastics, as well as production policies that emphasize cutting waste and preserving the environment. The step to paperless further supports that program.
Questions regarding the company's Green Initiative can be directed to Garry Dayton, director of quality at (847) 478-9720.
Sentral Assemblies is a manufacturer of custom wire harnesses, cable assemblies and electro-mechanical assemblies. Its primary manufacturing facility is in Lincolnshire, IL. Since it's founding in 1990, the company has grown to be one of the largest privately owned cable assembly facilities in the U.S.
# # #