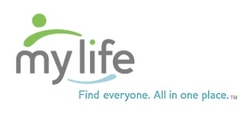 Los Angeles, CA (PRWEB) February 3, 2011
MyLife.com, Inc, the web's single best source for people search services, announced this week that it has been named one of the Top 100 Private Companies by OnMedia. The award marks the continued recognition of MyLife as one of the top destinations for searching for people, and home to the most comprehensive and dynamic set of personal profiles.
The OnMedia 100 winners were selected from more than a thousand U.S. and international technology companies nominated by investors, bankers, journalists and digital media industry insiders. Selections were determined by the AlwaysOn editorial team and its partners at SAP, the Blackstone Group, KPMG, Silicon Valley Bank, SNR Denton, SecondMarket and Bridge Bank, as well as industry experts across the globe, all of whom scoured the entrepreneurial community to identify the top 100 private digital media companies.
MyLife.com is currently the most comprehensive database of unique individuals, with more than 205 million profiles, 44 million registered members, approaching 1 million paid subscribers, and is the only website that provides users with information on who is searching for them. MyLife.com will utilize this valuable information to provide unparalleled value to people looking to connect, whether it's to find friends, people from their past, co-workers, relatives, potential mates or service providers like doctors and plumbers, for both personal and business reasons.
"This is a very exciting accolade, and we're thrilled to be recognized as an industry leader in the exponentially growing field of online communities," said MyLife.com CEO Jeff Tinsley. "We continue to see tremendous growth as 30 million people come to our site each monthto find meaningful connections and track down people they need in their lives that can't be found on Facebook. There's a huge demand to connect with people beyond their friend networks, and we're committed to building the largest home for personal profiles to enable anyone to get in touch for valuable reasons."
About MyLife.com, Inc.
Launched in January 2002 by CEO Jeffrey Tinsley, MyLife.com, Inc. provides the search industry's most powerful online and offline people search capabilities. MyLife has the largest database with over 205 million U.S. profiles and more than 1.2 billion records worldwide, allowing people to connect with others for a variety of valuable reasons, rather than just finding friends. The product of a successful merger between Reunion.com and Wink.com in November 2008, MyLife.com has more than44million members, nearly all in the United States, and adding more than 2.5 million per month. MyLife.com is based on Los Angeles. For more, visit MyLife.com
###