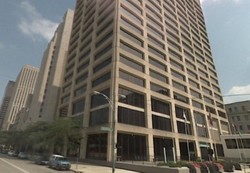 MyOtherDrive's cloud storage is up to four (4) times cheaper than MozyHome.
Dayton, OH (PRWEB) February 7, 2011
On Monday, Jan 31st, Mozy announced that it will no longer be offering unlimited storage for their MozyHome users. Instead, they will be charging $5.99 for 50GB or $9.99 for 125GB. MyOtherDrive, an online backup competitor to Mozy (Google "online backup"), clearly offers a significant price advantage, with Mozy being nearly 4 times more costly than MyOtherDrive.
Compare the Mozy 125GB plan at $9.99. For $10, you get 500GB with MyOtherDrive. This is four (4) times the storage for just a penny more! And, unlike Mozy, MyOtherDrive allows you to backup as many computers as you like. MyOtherDrive offers automatic unattended backup, encryption, friend-based file sharing, and recently added password based sharing – share a folder with a password. Great for sharing photographs to friends and family members, retaining the confidence that the photographs will not become indexed and available on the Internet.
MyOtherDrive's service includes no limits on file size, no transfer limits (bandwidth limitations), unlimited use on as many computers as desired, the ability to backup USB drives, NAS drives, network folders (any folder that is accessible), the ability to link to directly to a file (paying subscribers), and ability to create many other links (links to shared pages with comments sections at the bottom). MyOtherDrive offers free accounts with 2GB storage and paid accounts starting as low as $5 per month (100GB of online storage).
MyOtherDrive has been in the cloud storage business for more than 5 years, and has enjoyed steady growth since inception.
# # #