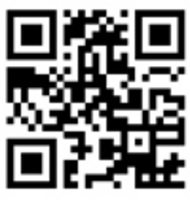 Everyday this app is updated with 20 plus Daily Deals from the Top Outdoor Retailers.
Salt Lake City, UT (PRWEB) February 6, 2011
National Outdoors has just released a mobile app for finding deals on outdoor gear and clothing. This app can be used to find the best price on jackets, ski pants, snowboards, ski boots, tents, sleeping bags, yoga pants, fitness clothing and other equipment used for outdoor recreation.
"We're currently experiencing rapid visitor grow, and we'd like to offer mobile users a quick, concise view of the website" says Mike VonLunen, VP of Sales. He added, "Everyday this app is updated with 20 plus Daily Deals from the Top Outdoor Retailers."
The National Outdoors Gear Deals Mobile app is divided into three parts: The Daily Deals tab features a new deal each day from more than 20 of the top Outdoor Retailers. The Price Comparison tab allows users to compare prices on over 800,000 products from 110 online outdoor retailers. The Facebook tab allows users to get the latest promotions and content updates from National Outdoors. Users can easily share all this information via a variety of methods available on the mobile app.
VonLunen added, "We're offering our users a better value by delivering our most popular content in a simple mobile app. We've already lined up a few brands and retailers for custom product promotions on the app and we're looking to add more in Munich."
About National Outdoors --
"Get Outside While Your Inside" is the Motto. National Outdoors creates interactive media for outdoor enthusiasts. The Website features detailed field tested Gear Reviews; a one-of-kind Outdoor Recreation Area Map, geo-spatially locating over 10,000 outdoor recreation areas; and a Price Comparison Shopping Tool featuring 110 Outdoor Retailers and over 800,000 products. For more information visit nationaloutdoors.net.
# # #