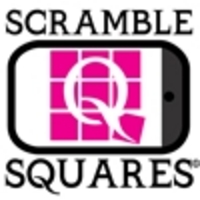 Redondo Beach, CA & Houston, TX (PRWEB) February 4, 2011
Scramble Squares®, the newly launched puzzle app for the iPad, iPhone and iPod Touch, announces a special 99-cent puzzle sale now through midnight Valentines Day, February 14th on two Scramble Squares® puzzles, Wine and Roses.
A full version of Scramble Squares® is a FREE iTunes download that contains one FREE puzzle, a practice puzzle and an additional interactive puzzle challenge. Additional puzzles are normally available for purchase in-app at $4.99. The 99-cent sale is a special offer through Valentines Day, Monday, February 14.
Scramble Squares® are visual puzzles comprised of nine square pieces, each containing images that must be properly arranged to form one complete image solution. Scramble Squares® puzzles look easy to solve but in reality, only one in every 5,000 people can unscramble a Scramble Squares® puzzle in under 5 minutes.
The Scramble Squares® app and puzzle library is built to take advantage of the features of Apple's iOS 4 operating system. The puzzles appeal to all ages and featuring over 140 original creations in a variety of themes including nature, sports, history, culture, geography, science, technology, gourmet, occupations, fantasy, hobbies and activities.
The iPad, iPhone and iPod Touch Scramble Squares® application includes one free
5-MINUTE CHALLENGE® puzzle and one free game puzzle players solve at their leisure. Players who solve the 5-MINUTE CHALLENGE® puzzle in under five minutes receive an additional free brainteaser puzzle, a $4.99 value.
Demo Video: http://www.youtube.com/watch?v=OLSpUXCURGg
The iPad, iPhone and iPod Touch application allows in-app purchases of additional puzzles from a library puzzles in specific themes with new puzzles added on a regular basis; connectivity to the Apple Game Center so players can see where they rank with other players; communication through Facebook and Twitter for social gamers; and location-based iOS geolocation features to find nearby retailers that sell physical Scramble Squares® puzzles. All Scramble Squares® puzzles are stored in an in-app bookcase, similar to Apple's iBook organization.
http://www.scramblesquares.com
# # #