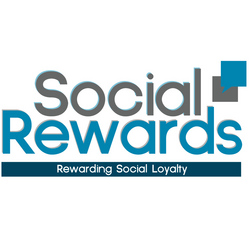 "Peer-to-peer recommendations have long been considered to be the strongest form of advertising and Social Rewards is going to change the way retailers think and engage in social media as we turn tweets into sales." - Joseph Morin, CEO of Social Rewards
Torrance, CA (PRWEB) February 7, 2011
Social Rewards announces a partnership with ANA (All Nippon Airways) of Japan to celebrate the launch of ANA's new route from Tokyo, Japan to Manila, The Philippines by giving away a free round trip ticket from the US to Manila (via Tokyo), and giving away $5 gift cards from Jolibee Fast Food Restaurant Chain to the first 500 users who register and retweet with the ANA Social Rewards program during Feb. 7 to 28, 2011. In order to win a free round trip airline ticket, register at http://fly-ana.socialrewards.com and retweet the special offer from ANA.
Featuring a complex backend infrastructure with the ability to track brand mentions and sales activity, Social Rewards offers a complete analytics package highlighting top brand advocates and conversions resulting from the most influential users. Designed to work with a brand's existing loyalty program or provide a platform upon which a brand may create, or customize and create a new one, Social Rewards monitors and tracks social media activity such as Twitter messaging (tweets) and Facebook likes and fan activity.
"The premise of Social Rewards is to take existing brand loyalty program members that have social media tendencies and rewards them for their loyalty and word of mouth activities with program points that may be redeemed for tangible goods and services," said Joseph Morin, CEO of Social Rewards. "Our system is also designed to easily create customized programs for companies that do not already have an existing loyalty program."
Morin continued, "Peer-to-peer recommendations have long been considered to be the strongest form of advertising and Social Rewards is going to change the way retailers think and engage in social media as we turn tweets and likes into sales."
About Social Rewards
Social Rewards is a new Social Media startup company based in Torrance, CA founded by Joseph Morin and Mike Uesugi, veterans of the digital industry with a combined experience level of over 25 years. Social Rewards is a cohesive blend of Social Media, Affiliate Marketing and Loyalty Rewards programs rewarding consumer brand advocates with loyalty program points for Social Media activity. In development since late 2009 and incorporated in June of 2010, Social Rewards is self funded with 6 employees. For additional information, please visit the Social Rewards website at http://www.socialrewards.com, follow on Twitter http://twitter.com/socialrewards and Facebook at http://www.facebook.com/socialrewards.
About ANA (All Nippon Airways)
ANA (All Nippon Airways) is a leading Japanese provider of air transportation services and is one of the world's largest airlines, serving 126 domestic Japanese routes with 936 daily flights and 384 international and regional routes to 24 cities in Asia, Europe and North America.
http://www.fly-ana.com
About Jollibee
Jollibee first set foot in the USA with the opening of a store in Daly City, CA in 1998. Catering to the Filipino and Filipino-American families living in the area, Jollibee brought them a familiar feeling of home with the langhap-sarap taste that they remember and have continued to love. Offering all-time favorites like Chickenjoy, Yumburgers, Jollibee Spaghetti, Palabok Fiesta and Peach Mango Pie, Jollibee USA quickly endeared itself to the Filipino community, with friendly customer service, and a warm, homey ambience.
http://www.jollibeeusa.com/
###