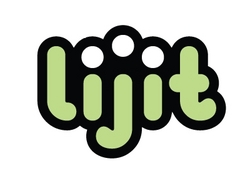 This patent supports and protects some of the key intellectual property used in Lijit's service offering.
Boulder, CO (PRWEB) February 8, 2011
Lijit Networks, Inc., the leader in custom site search and engagement tools for online publishers, today announced it has been granted a U.S. patent directed to utilizing interconnected relationships online.
U.S. Patent No. 7,856,658, titled "Method and System For Incorporating Trusted Metadata in a Computing Environment," covers methods and systems that query a mathematical model of a trusted network of interconnected individuals and return a subjective rating of content associated with those individuals. The patent covers concepts that were a precursor and led to the development of Lijit's unique network search technology used on over 15,000 publisher websites. For additional information on Lijit's publisher tools, please visit http://www.lijit.com/publishers.
"This patent supports and protects some of the key intellectual property used in Lijit's service offering," said Todd Vernon, CEO and founder of Lijit Networks. "Lijit's Custom Site Search allows people in the online world to leverage a social network of interconnected people to find products, services and information from sources with whom they have formed a trusted relationship."
About Lijit Networks, Inc.
By helping publishers engage and understand their readers, Lijit has created a trusted publisher network – including more than 15,000 sites, one billion page views per month, and 90 million unique visitors – that advertisers and brands leverage to build relationships with their target audience. Lijit's innovative site search and content discovery tools collect and report on reader intent, behavior, demographics, and other actionable insights. The data is used to build custom integrated advertising campaigns that leverage social media and authentic content to encourage interaction, increase brand awareness and deliver intent to purchase. Learn more at http://www.lijit.com.
Lijit, the Lijit Networks logos and all other Lijit Networks product or service names are trademarks or registered trademarks of Lijit Networks, Inc. All other names and trademarks are property of their respective owners.
Contact
Sonya Caprio
Director of Marketing
sonya(at)lijit(dot)com
720-266-5193
###