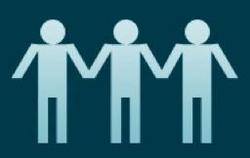 The 'L' word simply means, anything that gives you 'that loving feeling' be it hugging your loved one, saying a prayer, or kissing a tree…
Toronto, Canada (PRWEB) February 8, 2011
This Valentine's Day is the very first "Global Moment of Love" event. On Feb. 14th, 2011, Toronto is inviting the rest of the world to "think and feel love" at the exact same moment.
As a break from the heavily promoted romanticism of Valentine 's Day, when the clock strikes noon and/or midnight GMT (Greenwich Mean Time), people around the globe will join in unison to think or feel love, at the very same time.
"The 'L' word simply means, anything that gives you 'that loving feeling' be it hugging your loved one, saying a prayer, or kissing a tree…", says Gary Drisdelle, Toronto author, life coach and martial arts teacher, who initiated the Global Moment of Love (GMOL).
The Global Moment of Love is also, in part, an experiment of coordinated attention as happens when large groups of people are thinking similar thoughts at the same time.
"There are ongoing scientific studies measuring the effects of mental harmony such as during global peace events or mass meditations", says Drisdelle, author of an improve-the-world type book called Healthyism, published by Kyjule Press.
"The hope is that the Global Moment of Love will blossom into a daily global practice of positive feelings similar to Earth Day being adopted by many to be an every day celebration", says Drisdelle "Imagine if humanity, regardless of background, would pause together at the exact moment everyday with the main focus being love. We need ideas like this to unite us and ground us in these times of conflict and change."
The event is listed in Facebook as Global Moment of Love.
http://www.globalmomentoflove.com
###