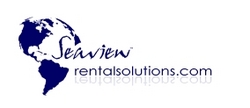 An extremely cost-effective solution to promote and manage vacation rentals online, with the independence to manage your own dynamic website through one integrated solution
(PRWeb UK) February 18, 2011
Vacation rentals can now be managed both affordably and easily with Seaview Rental Solutions' launch of its online rental property management system.
Seaview Rental Solutions, a subsidiary of Seaview Worldwide, prides itself on quality, affordability, service and most of all safety. The company strives to raise the bar in the vacation rental property industry by creating a range of cost-effective online tools that offer a professional way to promote vacation rentals online and thrive in today's internet-driven marketplace.
Having a website is essential for vacation rental owners to ensure their properties stand out and make guests feel secure in the knowing that they are dealing with a professional business. Consumers have come to expect more from their online experiences, and so it is imperative that rental owners step up to ensure their properties are noticed for all the right reasons.
With the new range of tools from Seaview Rental Solutions, rental owners can now have a professionally designed, dynamic website that offers current, up to date property information, the peace of mind and convenience of secure online booking and payment and the ability to design and update their own website content without the cost of developers or advanced technical skills.
The Seaview Booking Suite, the 'engine' that drives the solution is tightly integrated allowing a seamless platform for rental owners to promote and manage their rentals online, from anywhere in the world.
By simply keeping availability calendars up to date with external or offline rental bookings, the Seaview Booking Suite completely manages the process from the initial booking through to processing payments and responding to guests through automated personalized emails whilst, always keeping the owner up to date every step of the way, with any new bookings, changes or cancellations.
The dynamic pricing tool allows owners to completely manage their rental rates, adjusting them accordingly, depending on the time of year or length of stay, while providing them with the ability to add premiums for more popular dates or create special offers for those quieter times. The system recognizes these pricing adjustments automatically and updates the price when a guest searches for specific set of dates on any Seaview related website. Tasks that normally take rental owners hours each week to complete can now be accomplished within a few minutes, at the click of a button.
Owners currently based in three locations, the Riviera Maya Mexico, Coastal Spain and the South Coast of England can benefit from this new range of solutions, designed to suit different business needs and allow owners to have the exact online presence they want at the price they want.
The solutions are affordable, less or the equivalent to a simple ad on one of the top rental listing websites and all properties are automatically added to Seaview's own resort websites delivering double the exposure online at no additional cost.
Owners interested in learning more can visit SeaviewRentalSolutions.com for more information on available packages, including current promotional special offers or contact the team through the 'contact us' form on the website.
About Seaview Worldwide Travel Services
Seaview provides flexible, cost effective, guest focused website solutions to owners of vacation rentals. Seaview Worldwide, partners with rental property owners in the Riviera Maya Mexico, Coastal Spain and the South-Coast of England to manage and promote their vacation rental homes online in a professional yet cost-effective way. For more information visit http://seaviewrentalsolutions.com/index.html
# # #